Chicago 6 months of the year are winter, when this "City of Cold Wind" was very snowy. But when May comes and the weather gets warmer, everyone flocks to the outdoors to have fun, baseball fields, lakeside beaches and beer gardens.
Writer Nelson Alberto commented Glenn is the city of love Chicago "Love is like a flat nose of a woman, you have every reason to look for better and best, but it is difficult to find so real."
Last winter in the United States When, I spent three days and two nights to Chicago excursion once. From New York non-stop, and then back to New York . Been to Chicago After that, New York 's status as my favorite city became precarious. Chicago is a city pierced by water, with tall buildings, scenery, bustling but not messy.
Chicago 's attractions are relatively concentrated, basically all in downtown, which can be reached on foot. But perhaps because he did not go to Chicago A messy place, it left a good impression on me. Chicago southern referred to as Chicago 's most dangerous neighborhoods, black settlements, but also the shooting areas of high incidence. The Chicago University, also in Chicago South, so we did not go for safety reasons.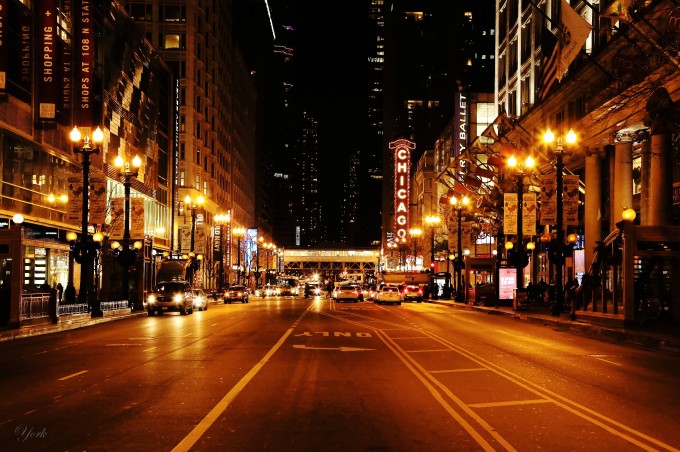 Chicago

D1
New York flew to Chicago is the evening:
Christmas Bazaar (Christkindlmarket Chicago): November 16th - December 24th, every year more than a month continued
D2
Cloud Gate (Cloud Gate):
360 Chicago: AT at The Signature Room at The 95th
Navy Pier Park (Navy Pier Park)
Chicago Art Institute (The Art Institute of Chicago)
Wills tower
D3
Michigan Avenue
Bridgefield Museum of Natural History (Field Museum of Natural History)
in the evening back to New York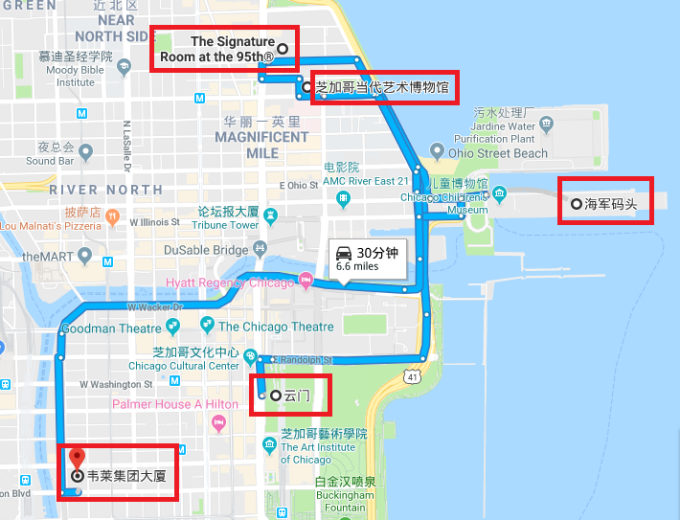 Chicago

The most famous food in Chicago is the thick-bottomed pizza, which can be eaten in many shops along the road. I saw giordano's as the number one restaurant on the hornet's nest, and it was very close to Millennium Park, so I decided to choose there.
This business is very hot, we waited about 40 minutes before we went in. Pizza can be ordered first, and the side dishes inside can also be chosen. A 6-inch pizza is enough for two people.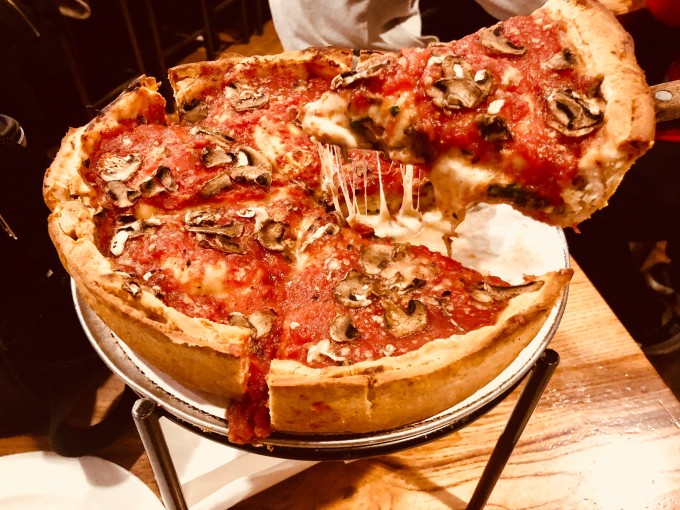 Chicago

Accommodation: Hyatt Place Chicago/downtown-the loop
is located in downtown, it only takes 15 minutes to walk to Cloud Gate, and it only takes more than 600 RMB per night for non-weekend bookings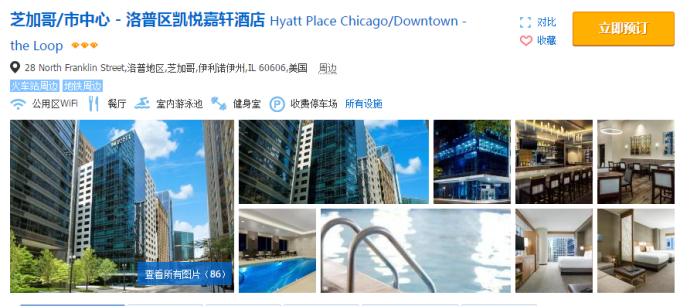 Chicago

The city can be reached on foot.
From the airport to the hotel, I booked the shuttle plane in advance on Ctrip. The price was about 300RMB after using the coupon.
Since arriving in Chicago when getting late, so think of hotels more economical car last time, at night can play on for a while.
Chicago

He arrived in Chicago on the first day, in fact, already started to travel only at night. Cloud Gate had just wanted to see the results on the way ran into Chicago 's annual Christmas market, put Cloud Gate shaped into a safe discharged the next day. Christmas in the
United States has been intensified since mid-November with an excellent atmosphere. The dazzling array of decorations, Christmas promotions, and various stalls on the streets make this festival like a long and grand carnival.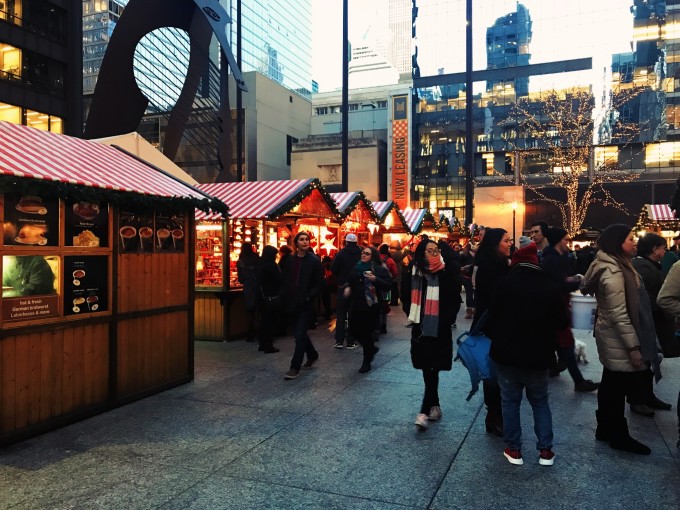 Chicago

It was already dark when I went that day, and the dim light was turned on, and it was more atmospheric. The Christmas market in Chicago is very lively. There are houses with spires on the street, selling all kinds of handmade Christmas ornaments, pendants, and many delicacies.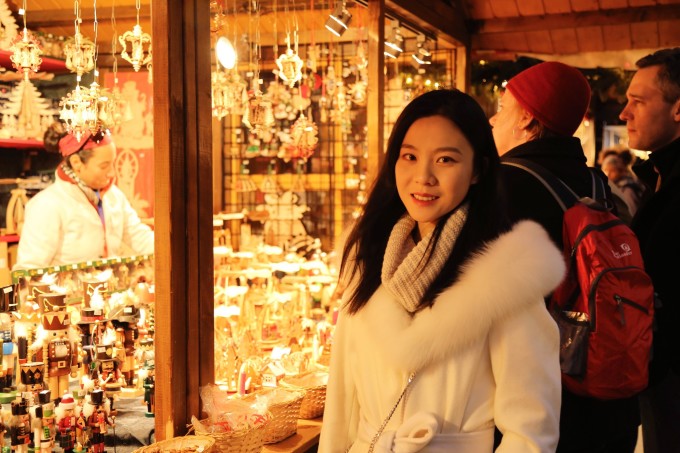 Chicago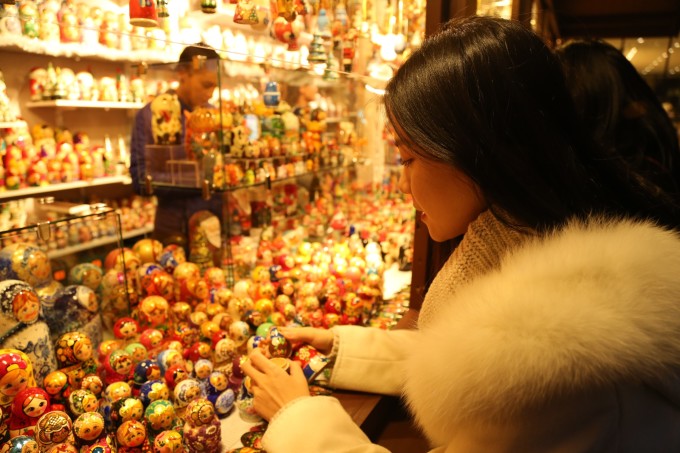 Chicago

The little gadgets are made very delicate and cute, and of course the price is quite expensive. A little soldier's doll costs more than 100 dollars.
On cold nights, the most suitable thing is to drink a cup of hot cocoa to warm your stomach. There are many shops selling hot cocoa in this Christmas market. If I remember correctly, it costs $10 for a cup, and a small Christmas cup is also given. This is a good deal.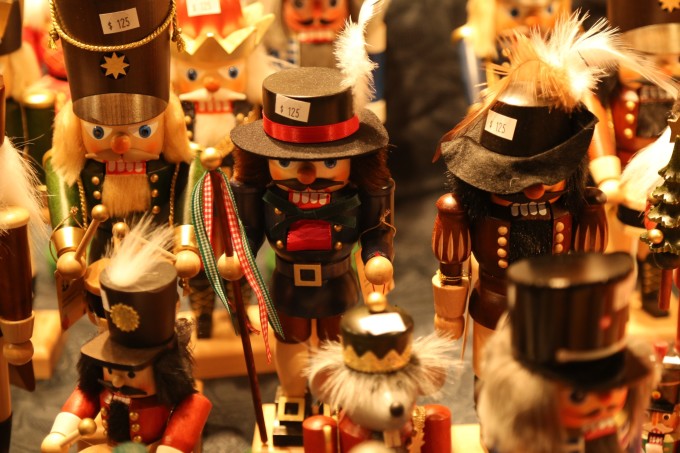 Chicago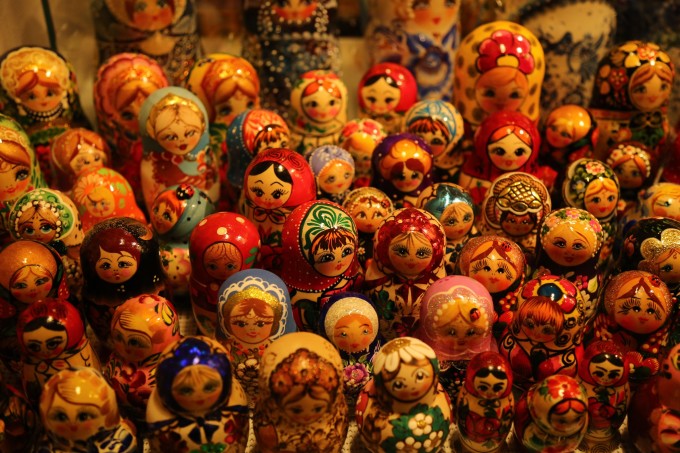 Chicago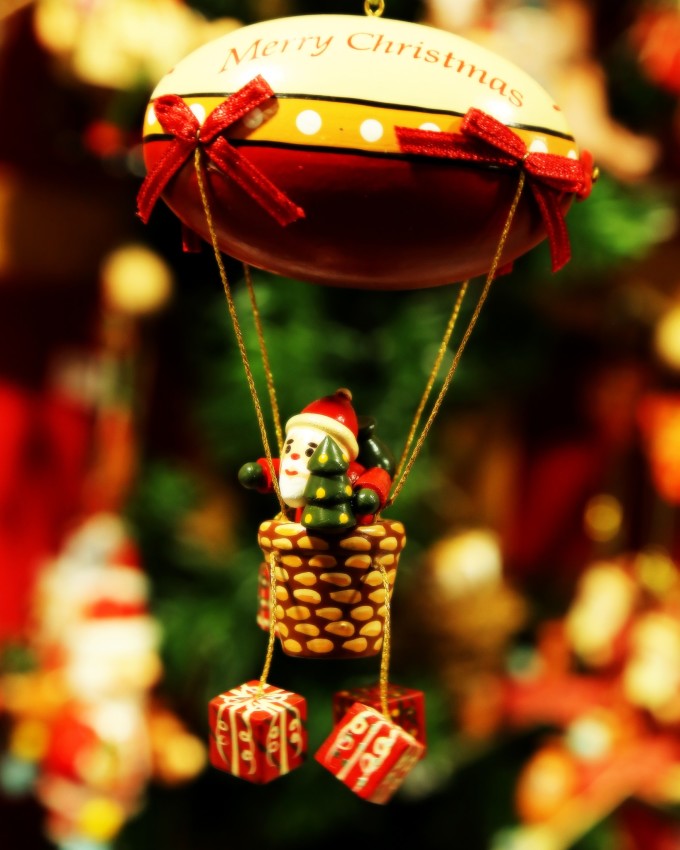 Chicago

Cloud Gate is a Chicago landmark buildings like by Anish Kapoor design, located in Millennium Park. Because it is very close to the accommodation, I took a stroll and took pictures early the next morning.
The Cloud Gate looks like a huge silver bean, because it is a mirror and a special angle, so standing under it can illuminate countless you.
If you want to shoot not the same as Cloud Gate, the sunrise when he can come, have a chance to shoot sunrise red beans under. If you come at night, the lights on the square will light up, shining on the cloud gate, and colorful beans will appear.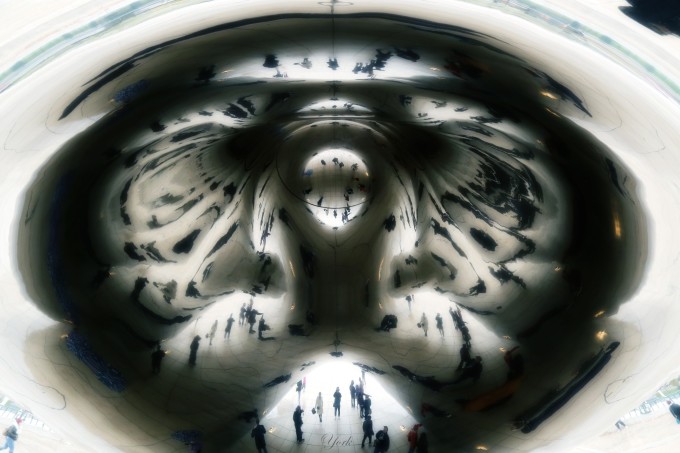 Cloud Gate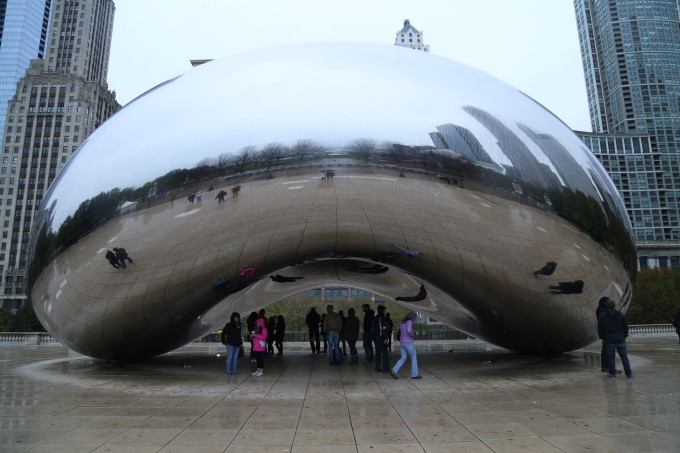 Cloud Gate

Also known as John Hancock Center, located in Chicago's Michigan Avenue. Completed in 1969, it was New York 's tallest skyscraper of the world outside.
Standing on the 94th floor and looking around, the field of view will reach 128 kilometers, Illinois , Indiana , Michigan and Wisconsin scenery four states panoramic view.
Because it was just near the meal order, we chose to eat at The Signature Room at the 95th, the restaurant in the center. If you eat, you can enjoy the scenery without additional tickets, and you can sit and watch for a long time.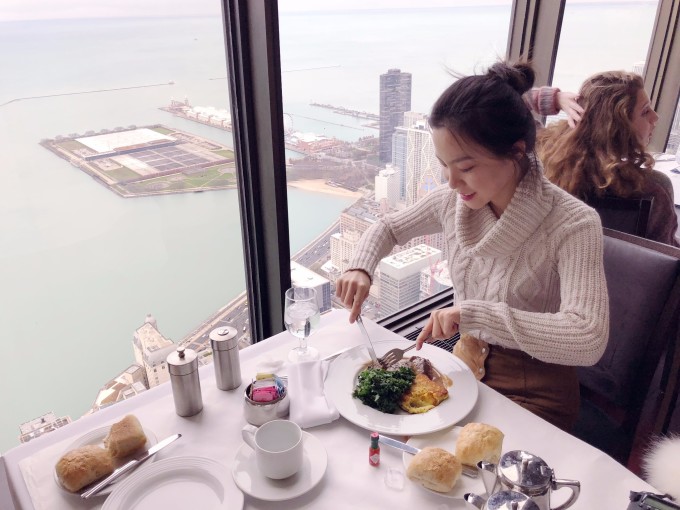 John Hancock Center/Observation Deck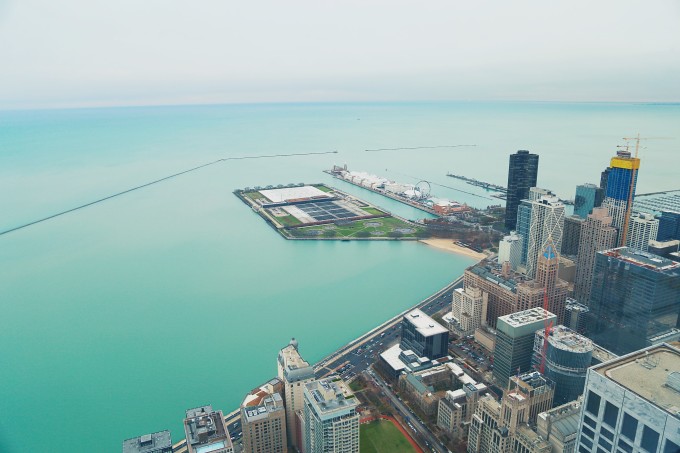 John Hancock Center/Observation Deck

Navy Pier is very large, U-shaped, the middle is a square and shops, the edge of a trail, stroll along the trail, with views of Lake Michigan views.
Come to the end of the pier is the Chicago River and Lake Michigan the intersection, there is a square, stands a big anchor on the square, is Chicago The cruiser was given to the Navy Pier as a souvenir.
Here is Chicago 's iconic attractions, good scenery, the wind blowing rest here stroll super comfortable, it is a very petty place, as well as a large playground nearby.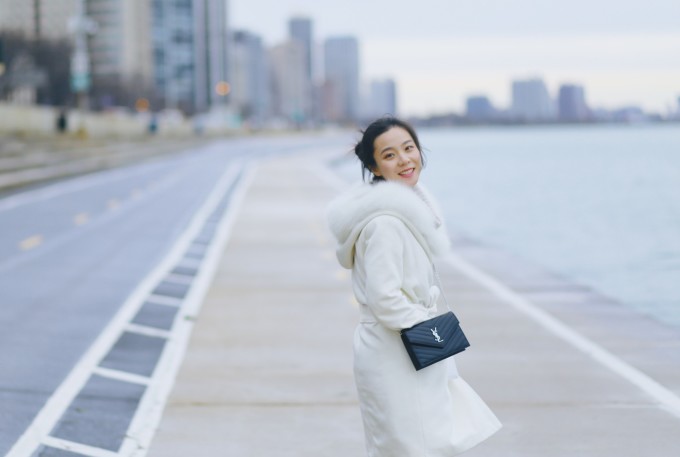 Navy Pier Park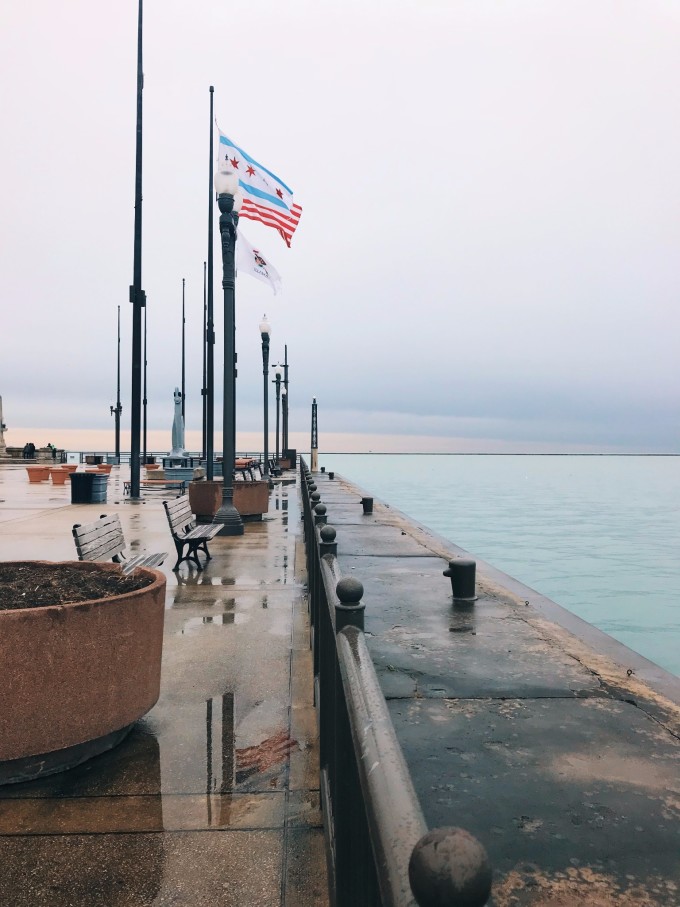 Navy Pier Park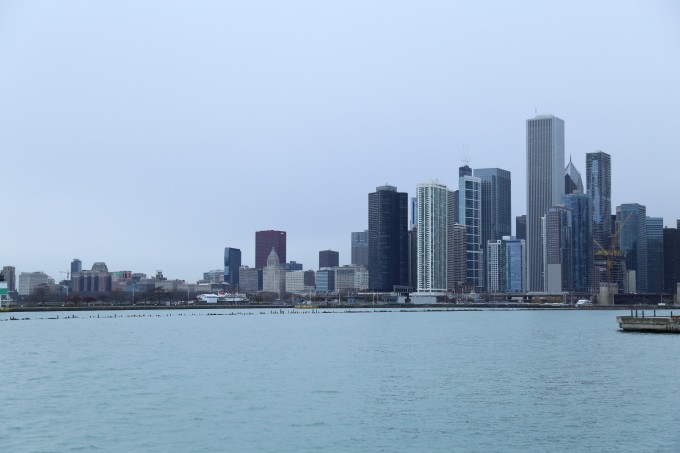 Navy Pier Park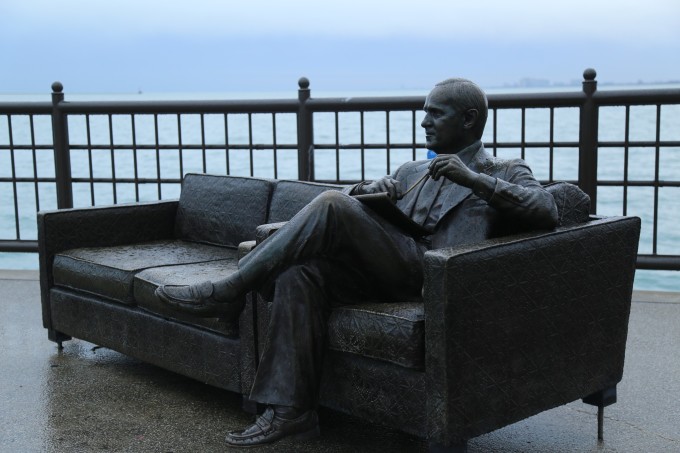 Navy Pier Park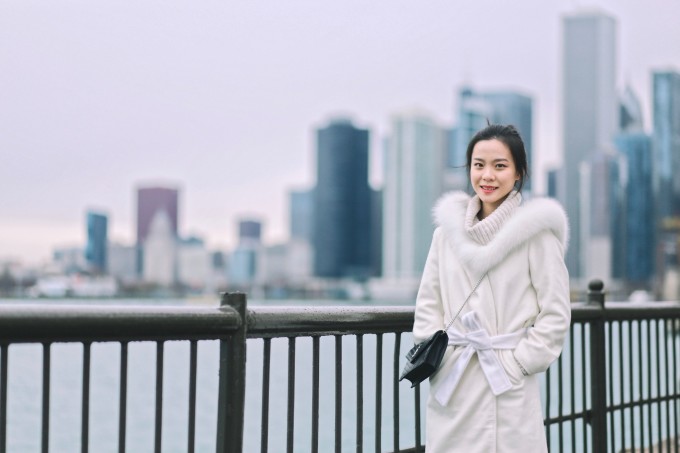 Navy Pier Park

Chicago with New York , there are also a lot of museums. Because of time constraints, I and a male candidate on the ticket of one of their most wanted to visit the museum, I chose the most famous Chicago Museum of Art.
Chicago Museum of Art is today the United States One of the three major art museums. Museum main entrance facing South Michigan Avenue, the appearance of Victorian style.
The entire museum is divided into 10 exhibition halls, with a collection of more than 300,000 exhibits. And European and American sculpture, painting, prints, drawings, decorative arts, and photography as well as the East African art and pre- Columbian art of the Americas period.
Among them, Grant Wood's famous " American Gothic" is both a greatest treasures, but also a symbol of the United States one of the cultural symbols. In addition, Van Gogh's self-portraits and many of Monet's works are also collected here.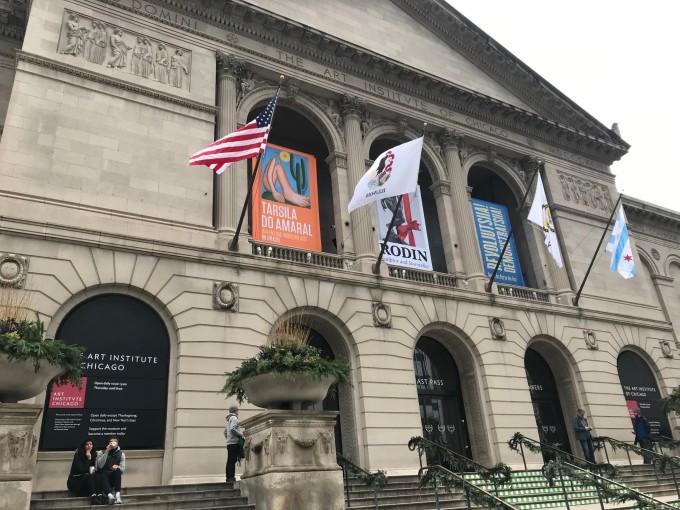 Art Museum of Chicago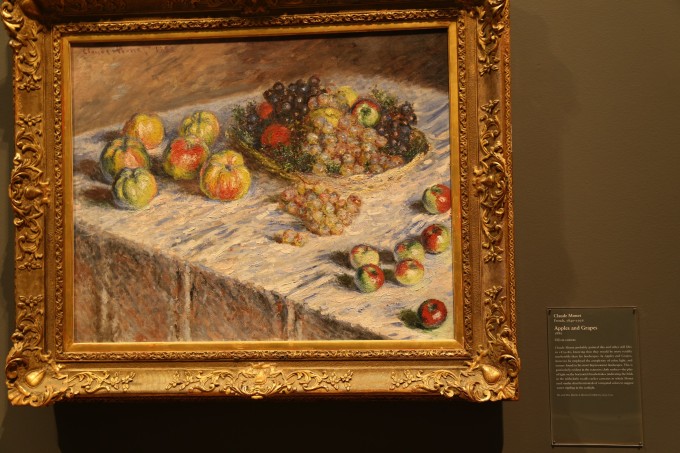 Art Museum of Chicago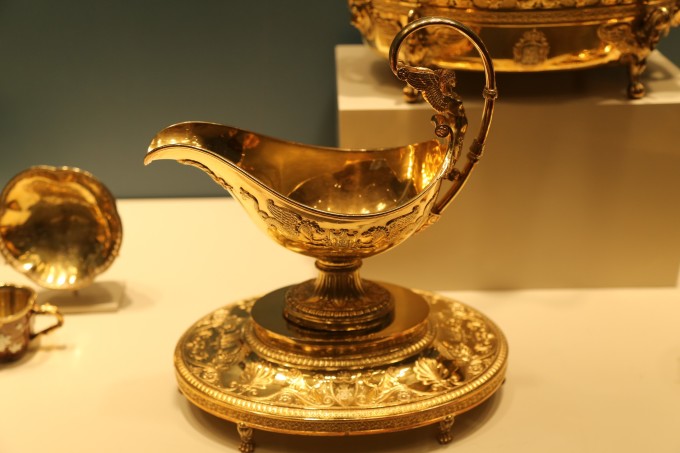 Art Museum of Chicago
Art Museum of Chicago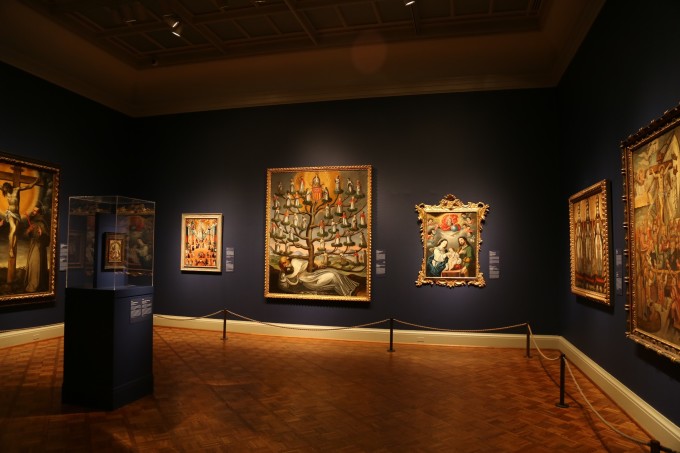 Art Museum of Chicago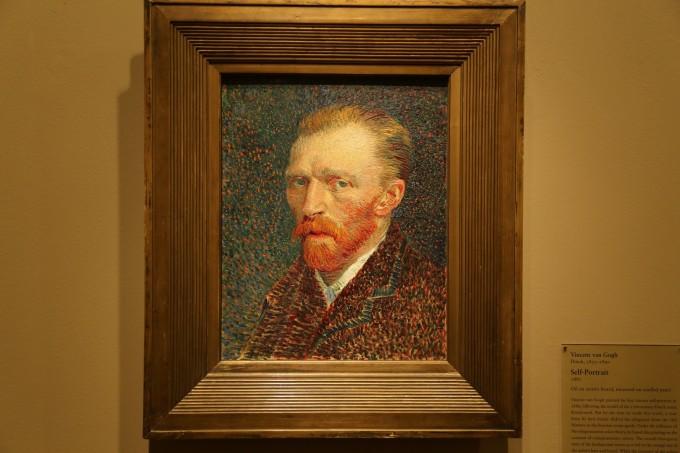 Art Museum of Chicago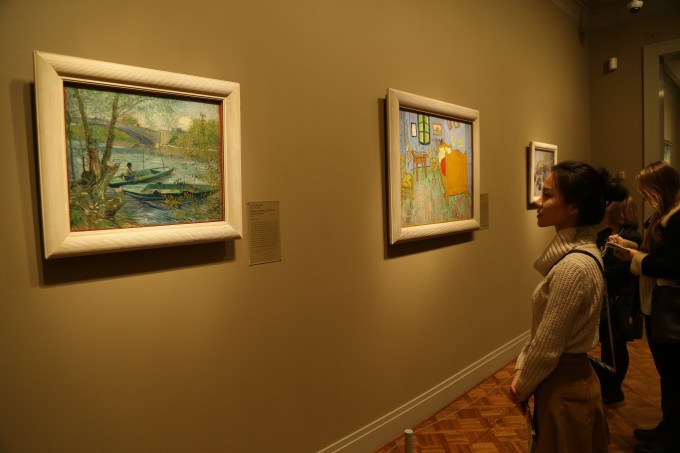 Art Museum of Chicago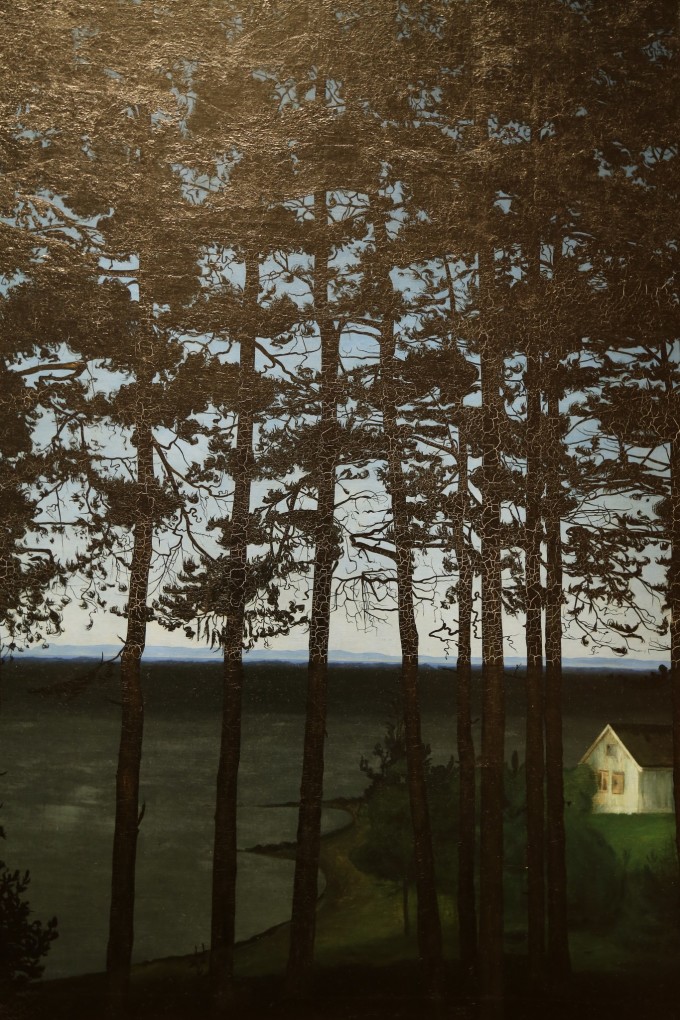 Art Museum of Chicago
Art Museum of Chicago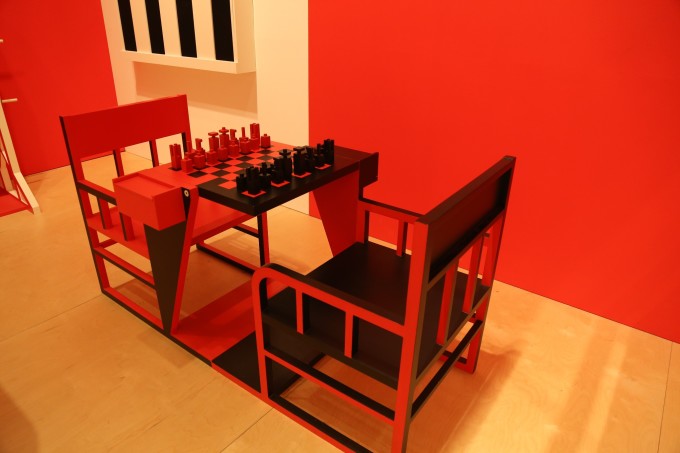 Art Museum of Chicago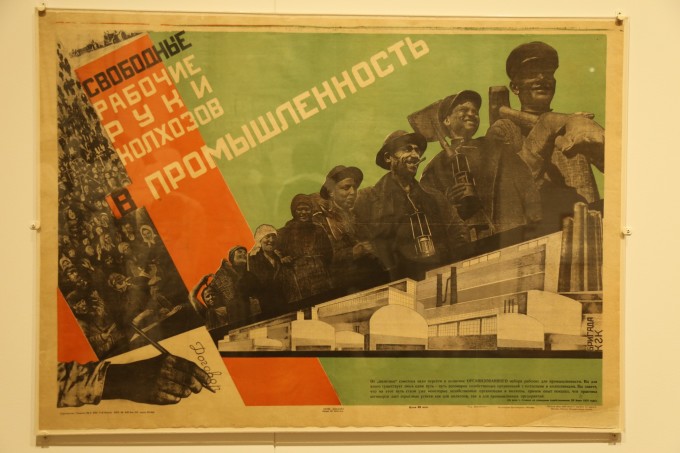 Art Museum of Chicago

Has a 110-story landmark skyscraper, layer 103 is located can enjoy viewing platform Skydeck Chicago vast landscape. It is strongly recommended to go in the evening. You can see the scenery during the day, the scenery at night, and the super beautiful sunset.
The viewing platform and Tokyo 's skytree, as there are few on the ground made a transparent glass, as if hanging in the air standing on the top, like fear of heights friends might be a bit scared.
There are many people who want to experience stepping on transparent glass from day to night, and each time they need to line up for 15-20 minutes.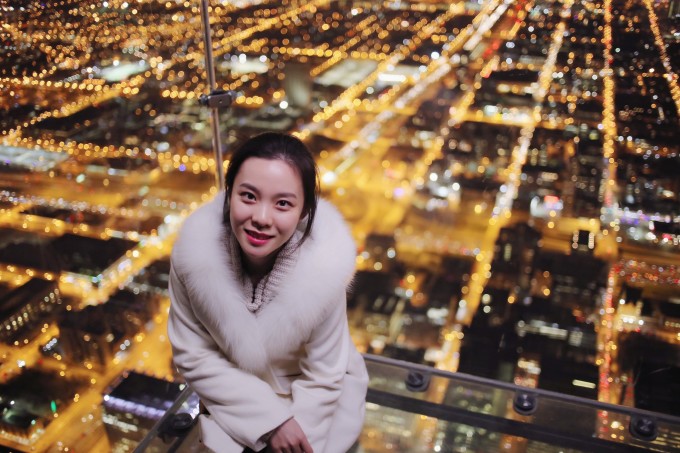 Chicago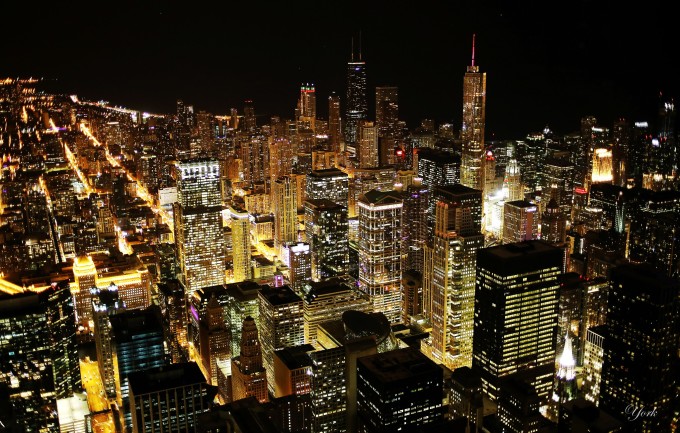 Chicago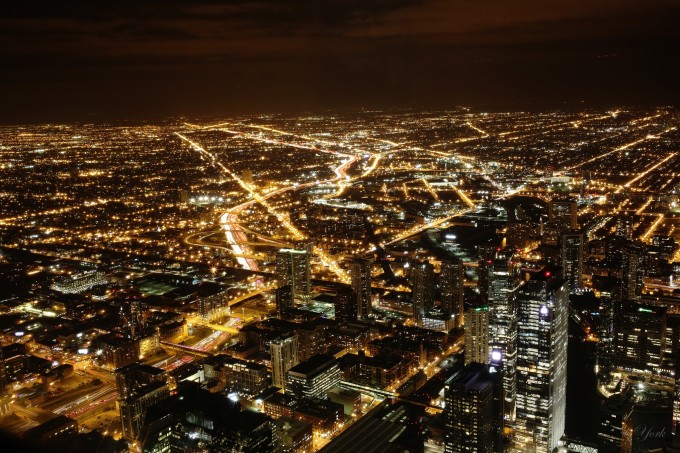 Chicago
DAY3 Michigan Avenue Bridge

Michigan Avenue bridge connecting Chicago south and north an important transport hub, from 1920 to the completion of the opening. In Chicago between the dense high-rise buildings, it has become a rare city bridge.
Is flowing under the bridge of the Chicago River, look around and can see a lot of Chicago Famous landscape. The proud Trump Tower was built here.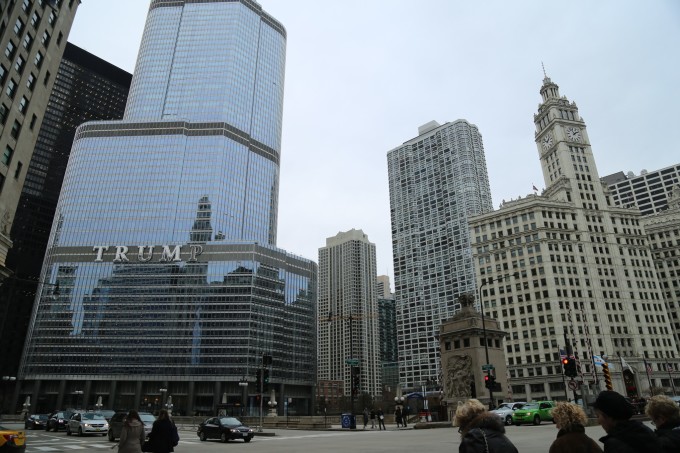 Michigan Avenue Bridge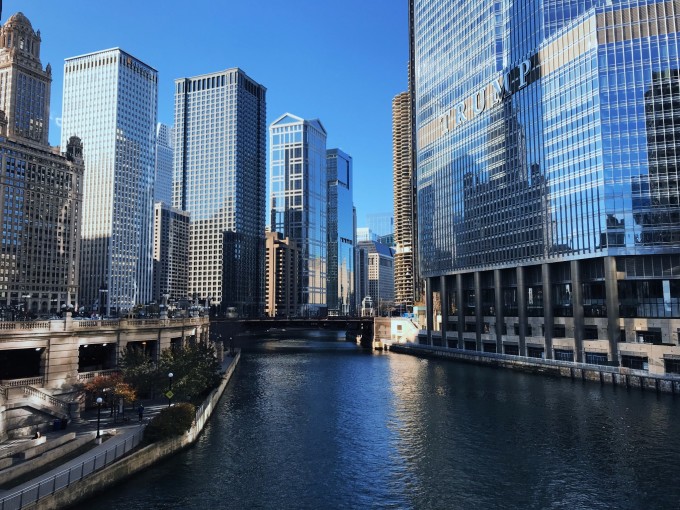 Michigan Avenue Bridge
Field Museum of Natural History

Natural History Museum is Chicago an important part of the museum district, where a collection of specimens of more than 20 million pieces. In addition to visiting specimens, there are many projects to experience nature.
For example, you can use compound eyes of insects underground exploration, as well as Egyptian tombs and experience from Kenya The cannibal interaction and so on. In the museum's collection of Egyptian mummies real mummy, large and small, there are a lot of tools, and even the bones of baby mummy has made.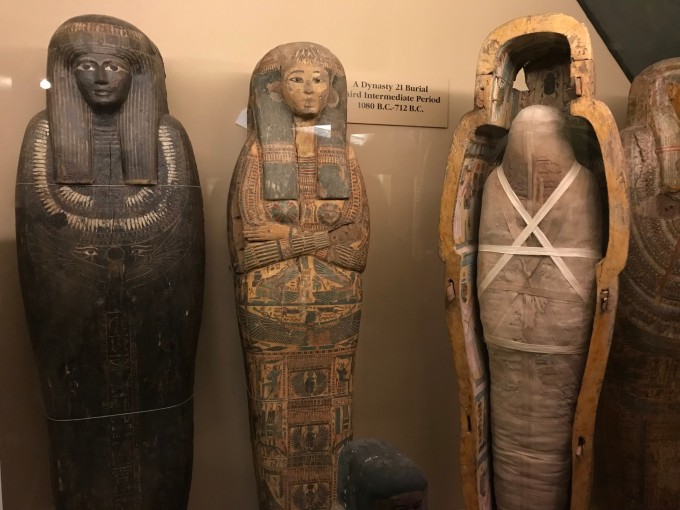 Field Museum of Natural History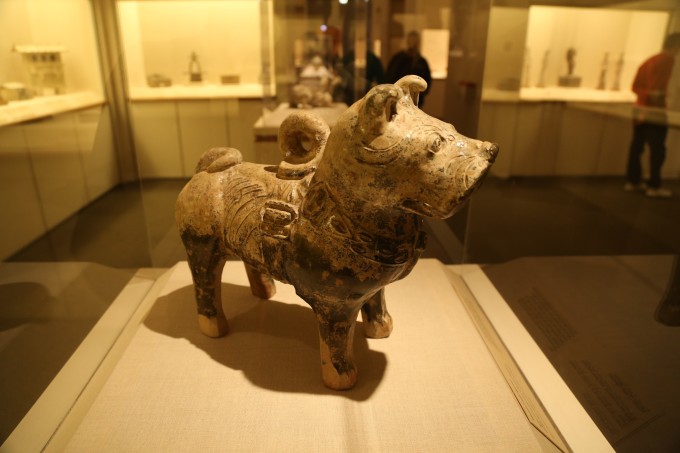 Field Museum of Natural History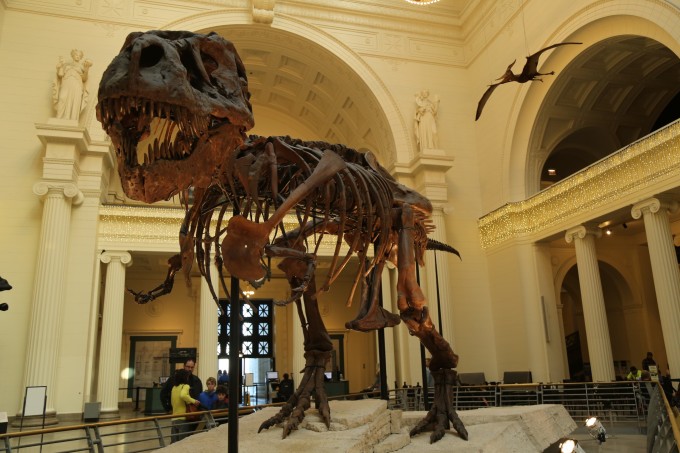 Field Museum of Natural History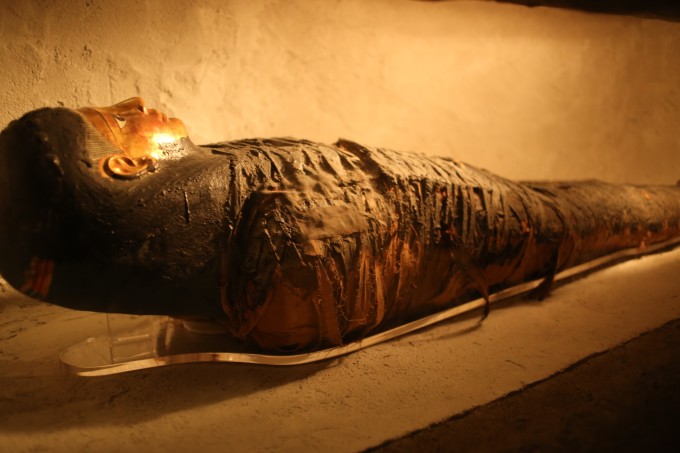 Field Museum of Natural History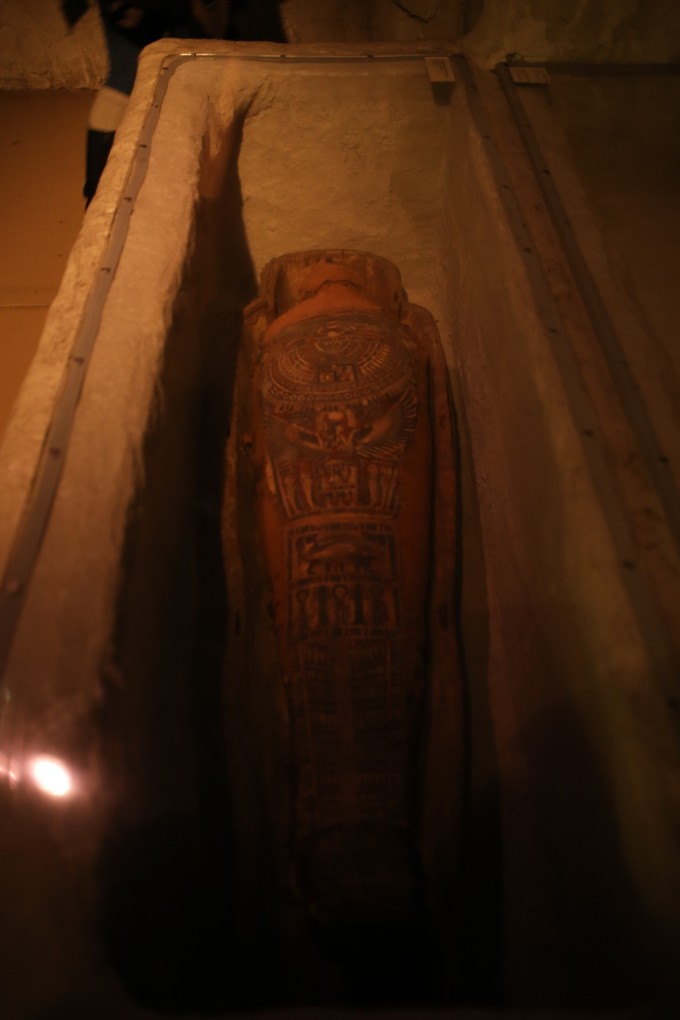 Field Museum of Natural History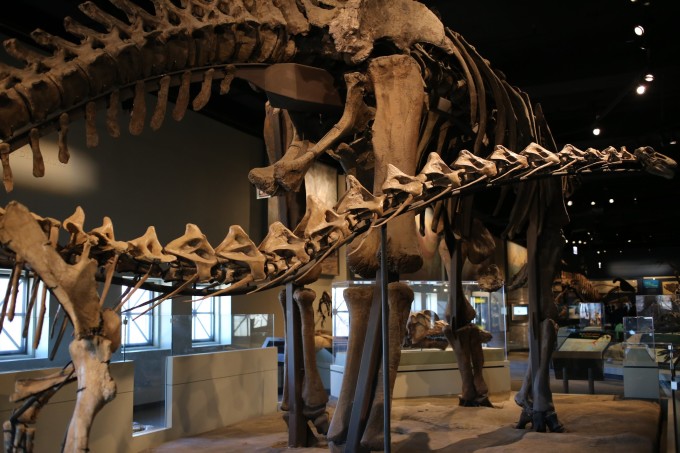 Field Museum of Natural History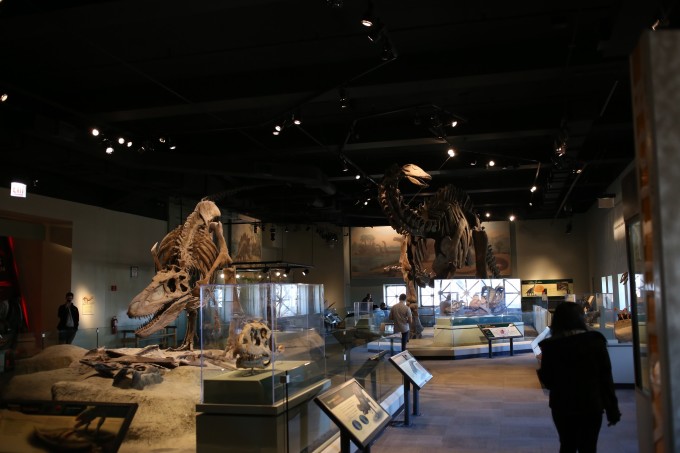 Field Museum of Natural History

After visiting the museum from the back door later, accidentally discovered superb scenery, blue water and blue sky in the distance is lined with buildings, it should be said that the standard of the Chicago style of beauty.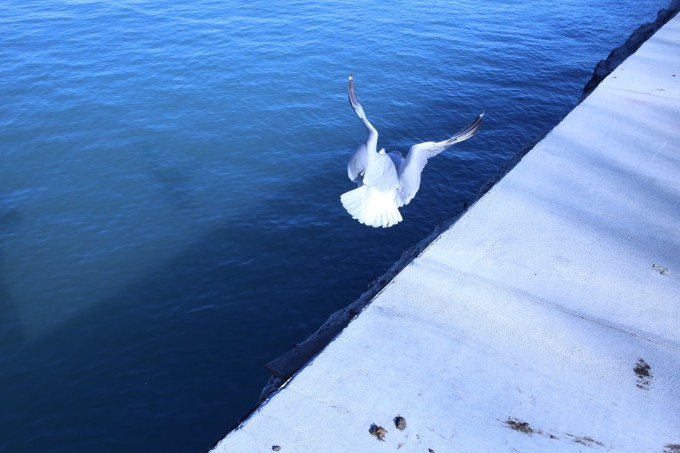 Field Museum of Natural History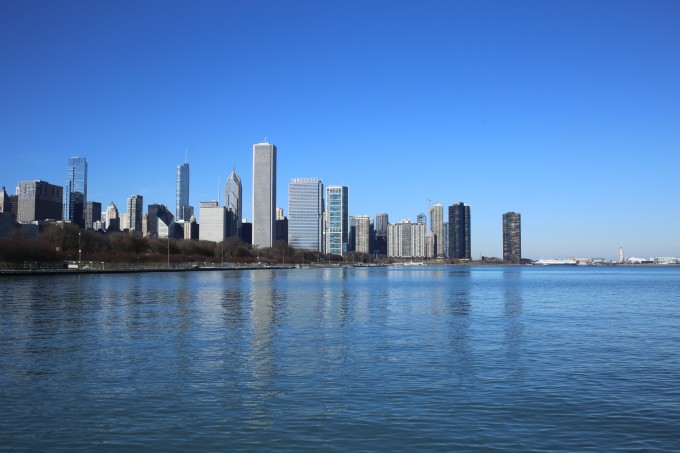 Field Museum of Natural History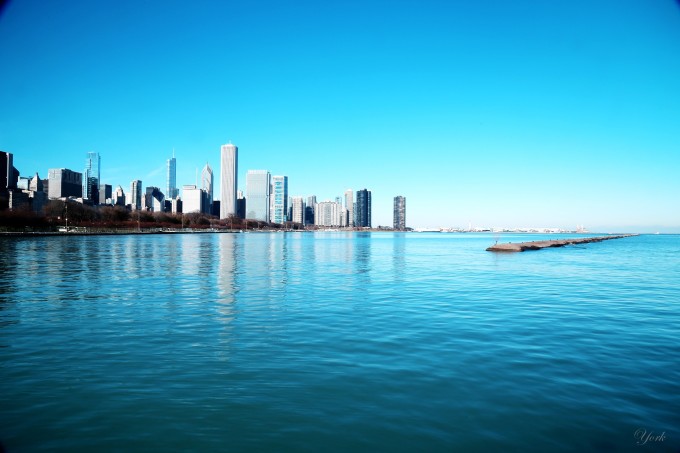 Field Museum of Natural History

Short Chicago trip here is basically over it -
the city to give you more surprise than imagined, well worth spending a few days and for a short trip!