Like Chicago, a kind of feeling of loneliness defensible bustling
finished the final of the second day we are ready to embark on the trip friends transportation: Because we in Canada in London


So off to school in Chicago more recent Greyhound We chose to take
about eight hours of it a month in advance given the knife back and forth 104
in Chicago attractions are very close to most of us were walking to the
accommodation: on expedia given Hyatt Regency
eat: Yelp Yelp thanks recommended in the United States very tricky ~
Day1-Millennium Park----Michigan Avenue
We went to the hotel luggage put it
hotel Hyatt Regency design is very simple and elegant
from Millennium Park, this one is near the Hyatt Regency Chicago headquarters
to find a Brunch recommend Yelp Wildberry super people from the above
we line up to wait about 30 minutes Because it is relatively close to Millennium Park, we went to Millennium Park for a short stroll.
May is the season when the flowers bloom. The trees in Millennium Park are blooming beautifully!
Hyatt Regency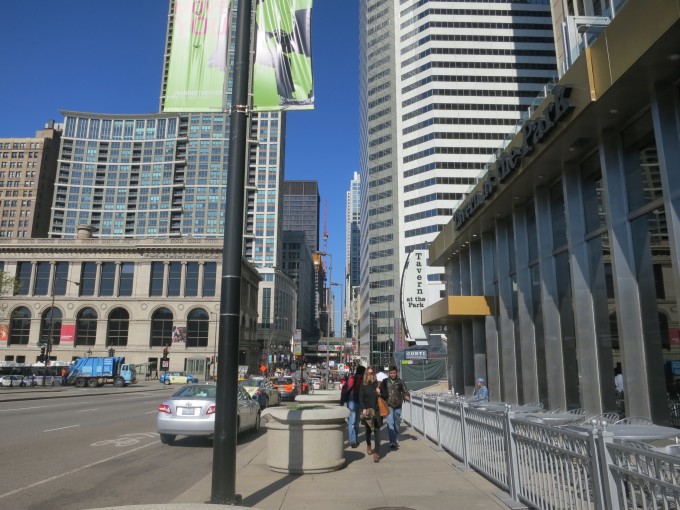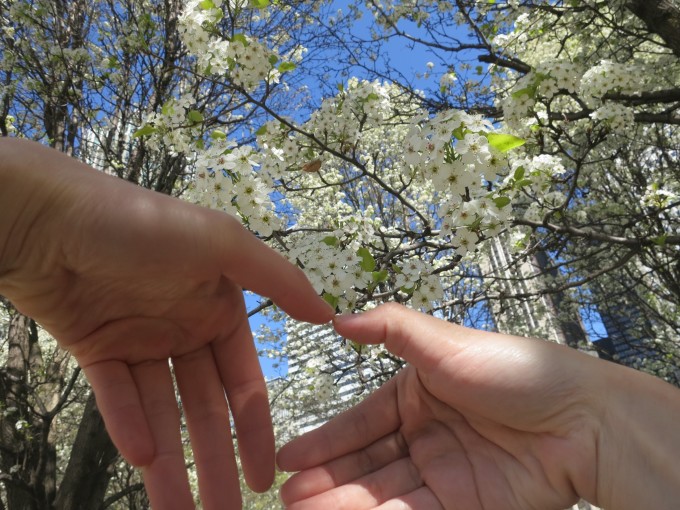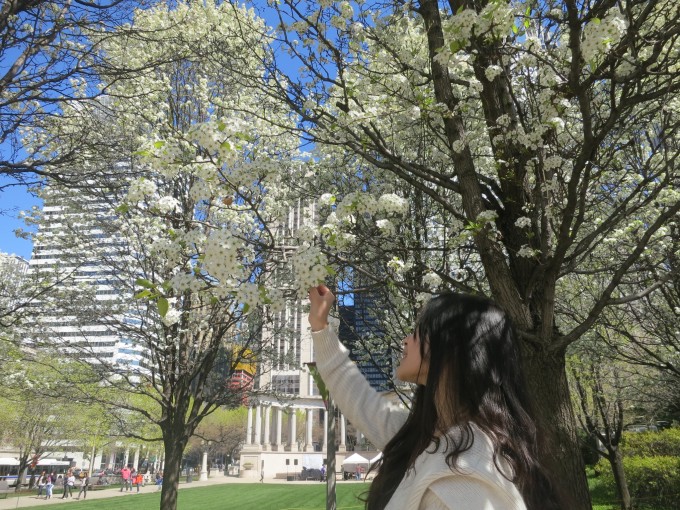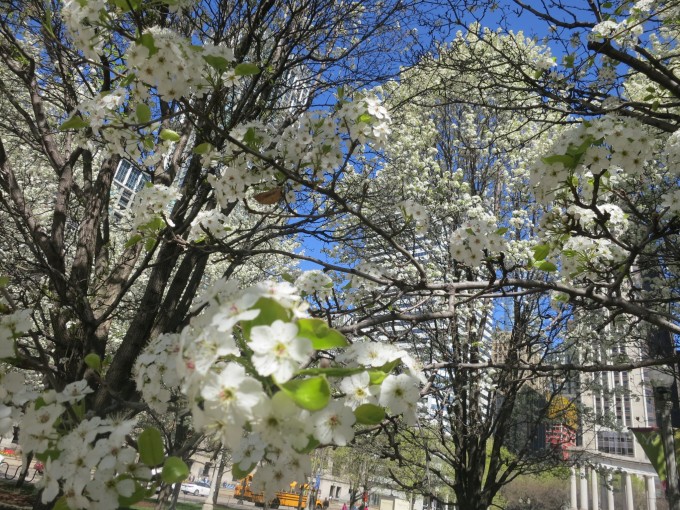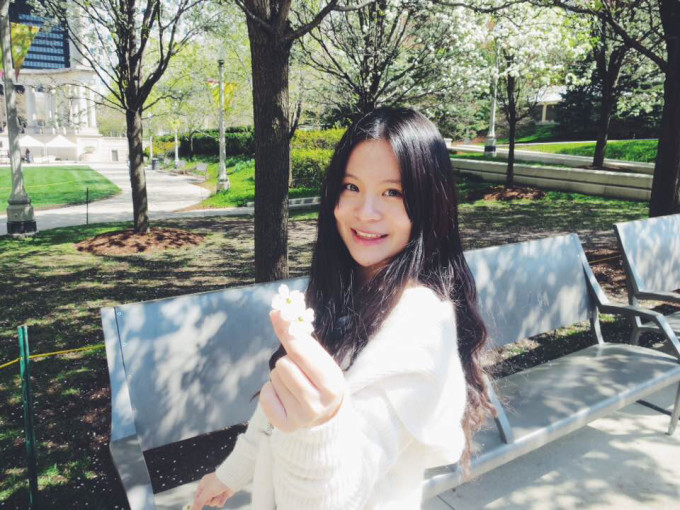 Finally arrived the food. I ordered the wildberry crepe they recommended. It's delicious but sweet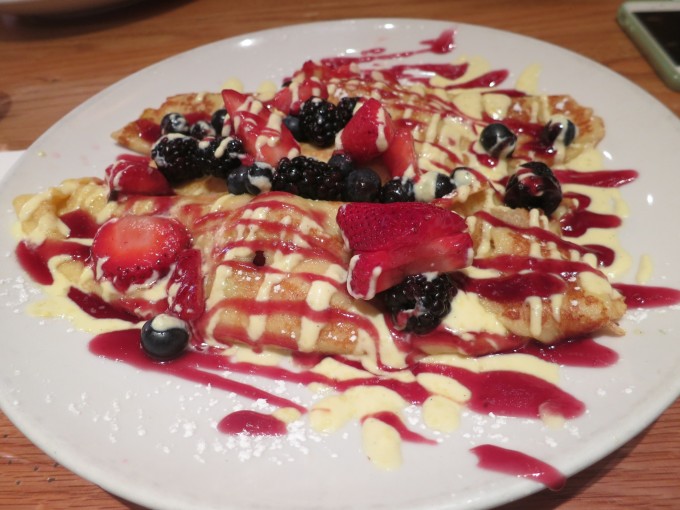 After eating Brunch, we will continue to Millennium Park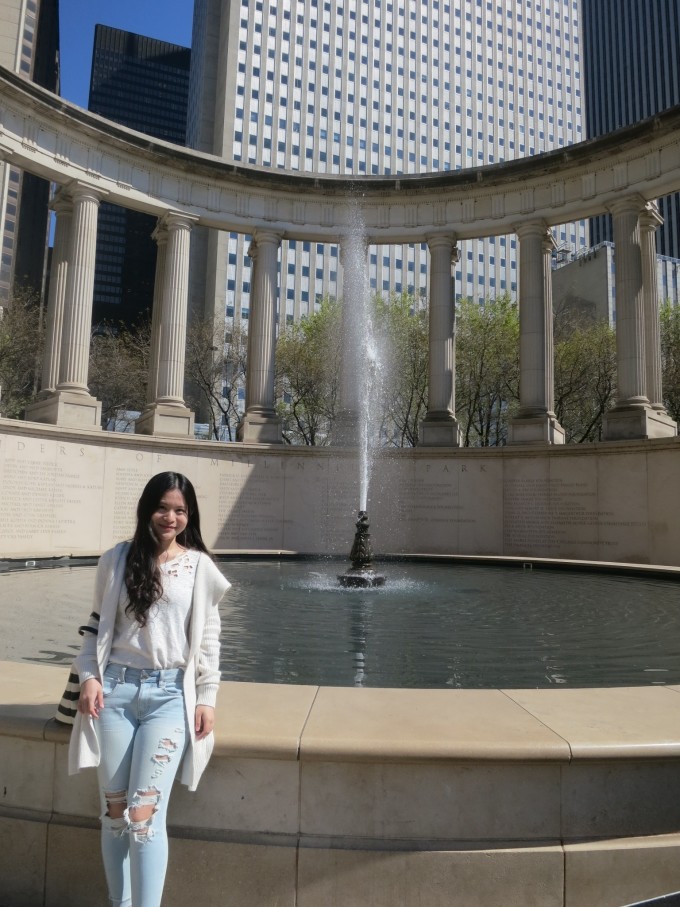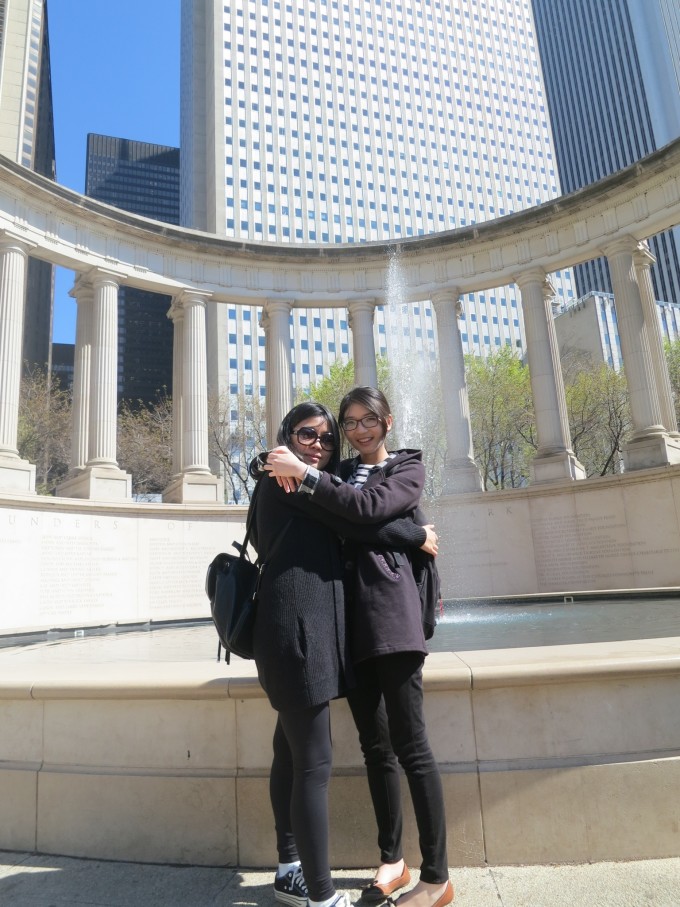 My friends are laughing at the fountain in Millennium Park
Then we went to the legendary soy beans. I heard that Millennium Park used to be deserted because soy beans were so popular.
Soy beans are smaller than expected. Haha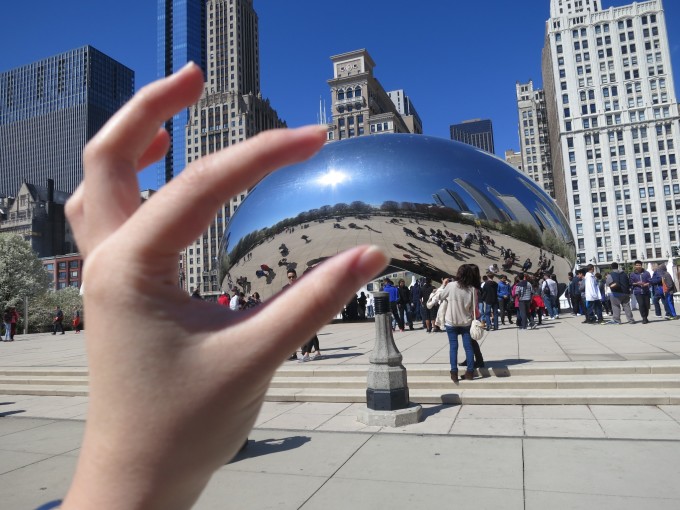 A handsome guy came to strike up a conversation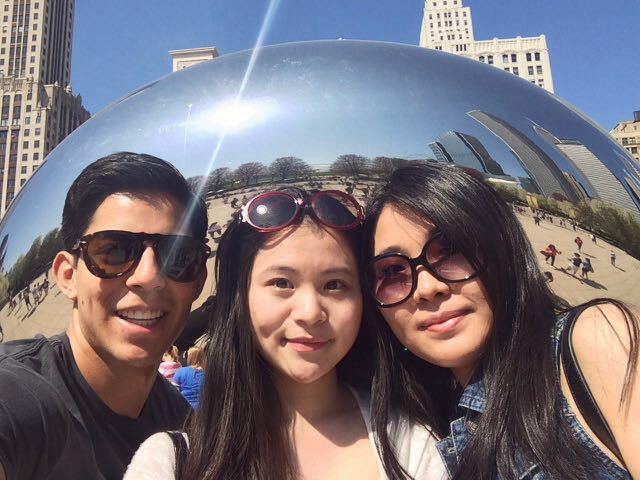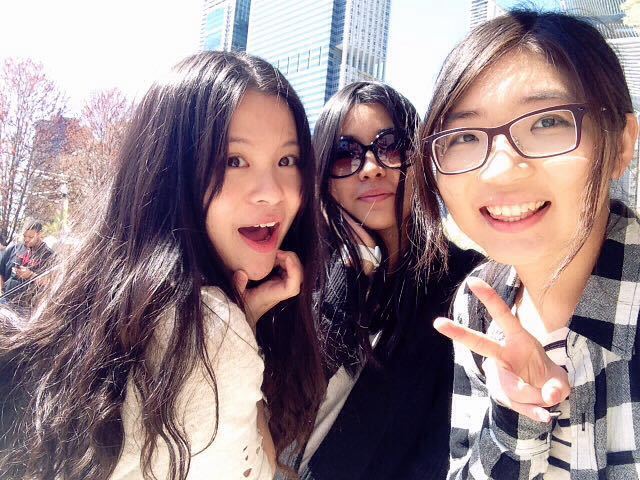 with my girls
Then we walked along Michigan Avenue, the Lake Michigan Here is a boat trip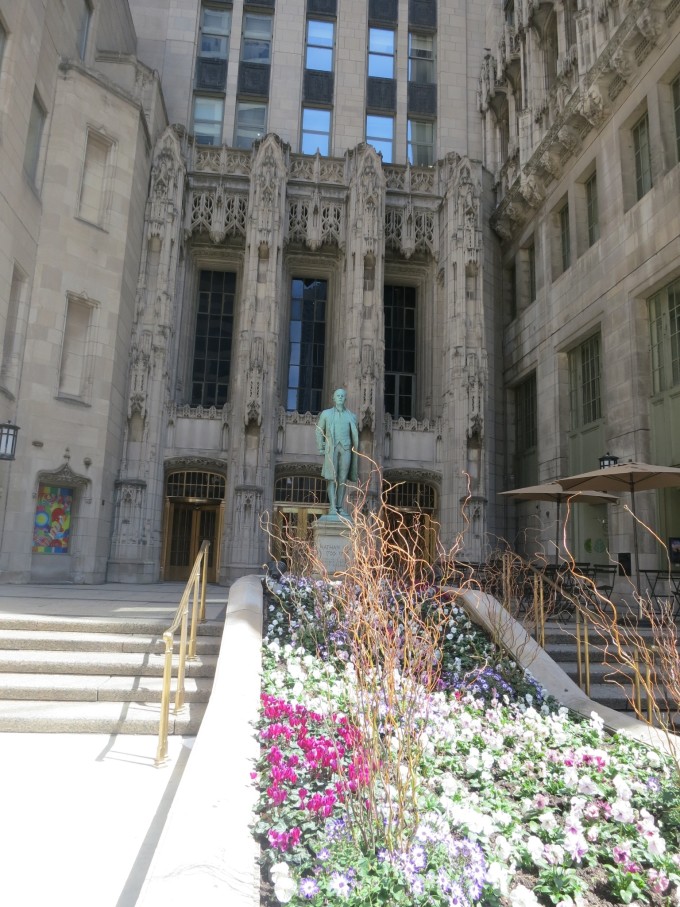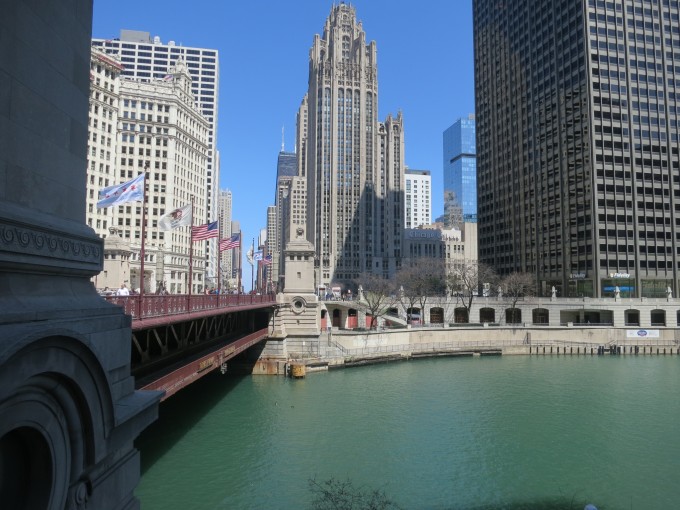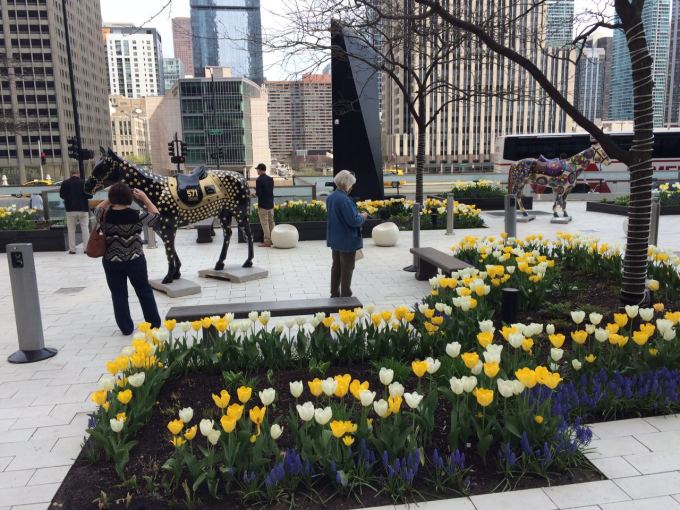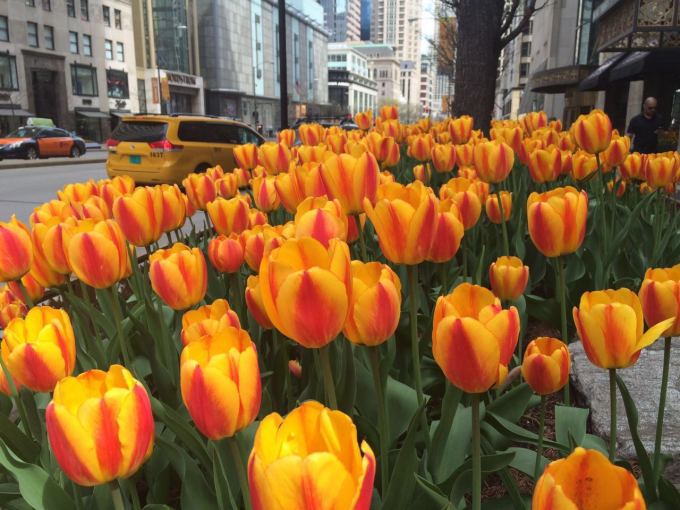 A lot of tulips on Michigan Avenue traveled from the first day they were in bud to the day we left
. Many times, we just walked the new road and leveled the old road. We forgot how many times we walked on Michigan Avenue and how many times we forgot to say good like Chicago haha
Michigan Avenue is a shopping paradise
Nordstorm Macy's Zara H & M Gap ... everything
dinner we went Season 52 super delicious on Michigan Avenue! highly recommended! She recommends everything to eat~ There is something like scallop which is super delicious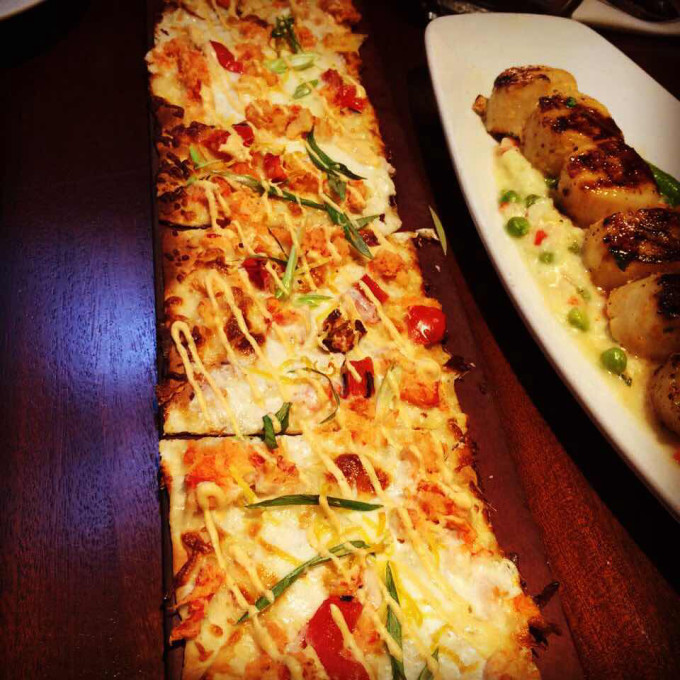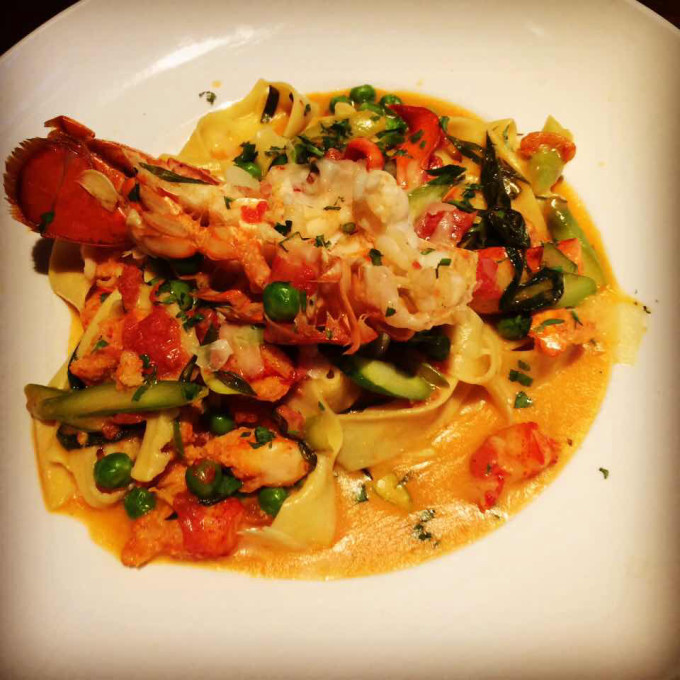 Day 2 The Art Institute of Chicago--Cheesecake Factory--360--Navy Pier
Chicago 's museums are still very connotative. We bought a city pass for $96 here, including all the following attractions.
If you have time, you can stroll around the museum for a whole day. Master paintings such as Picasso Van Gogh, Monet and modern art
favorite This one is just right to look at the tree trunk cracking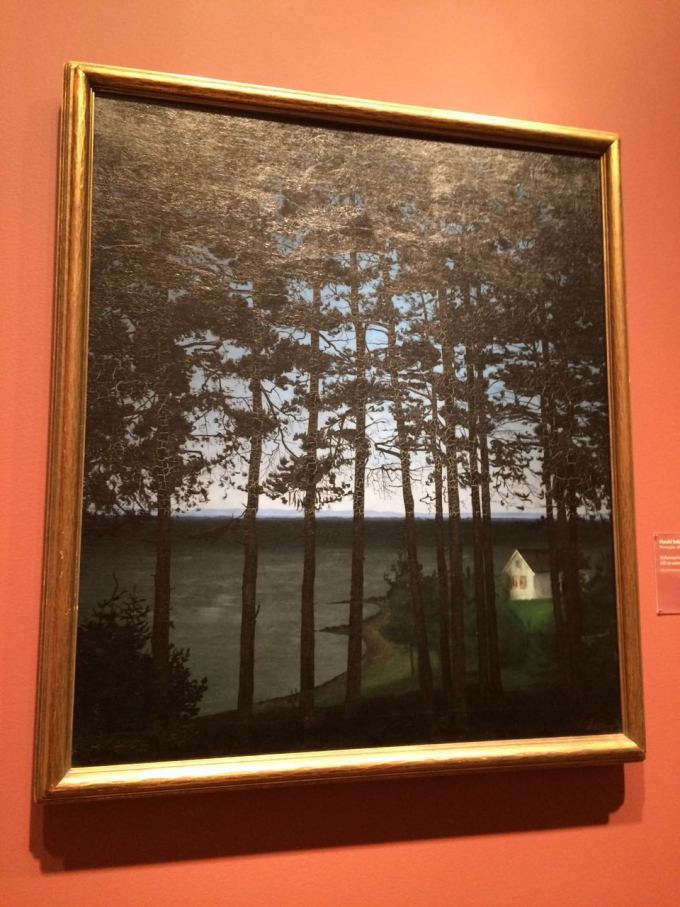 This one is so familiar and it feels like I have seen it many times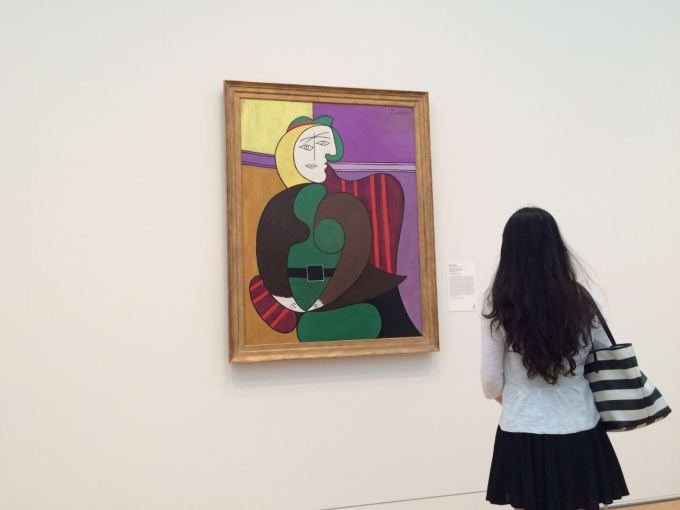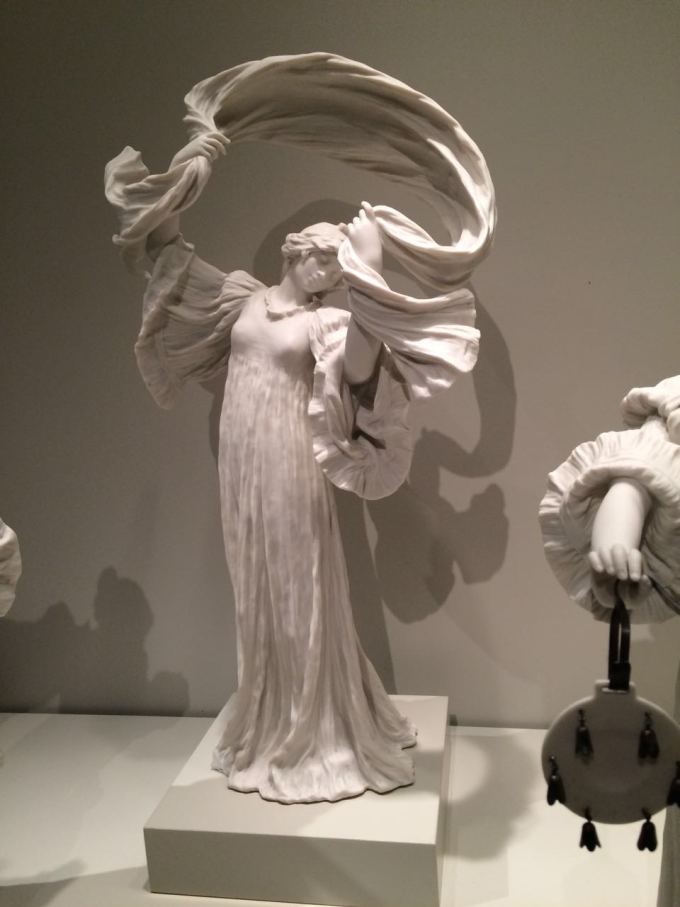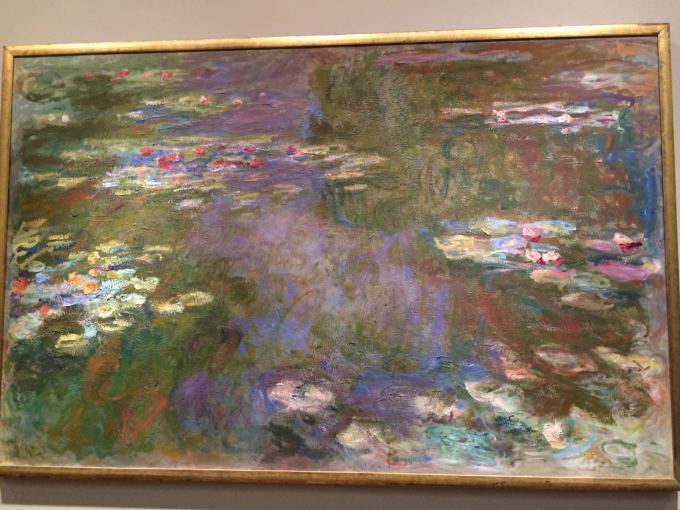 Monet's Water Lily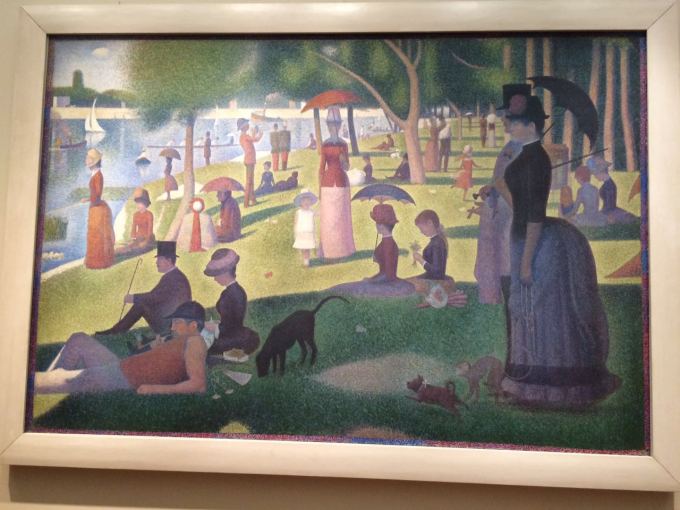 The beauty of tranquility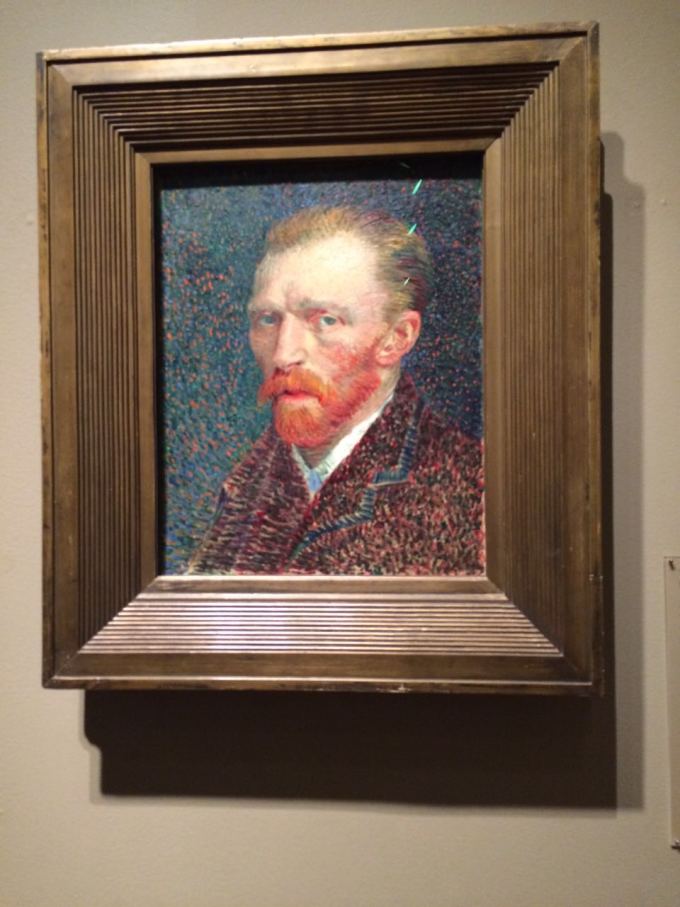 Van Gogh Self Portrait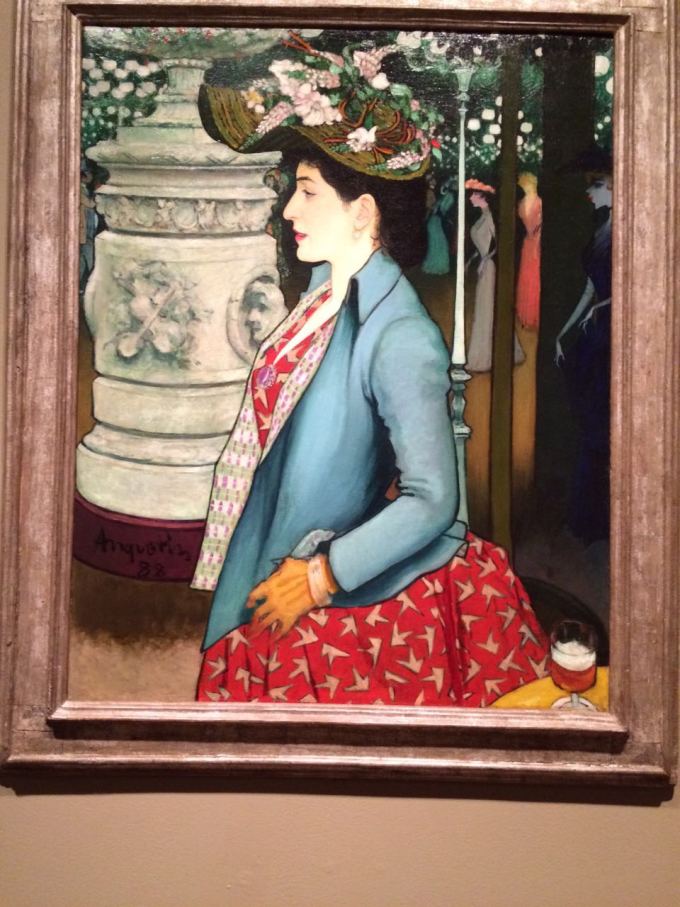 Elegant woman
Then we went to the cheesecake factory about 4 o'clock, so we need to queue up. The
legendary cheesecake is not as delicious as expected, and the portion is a bit big. It's better to order one for two.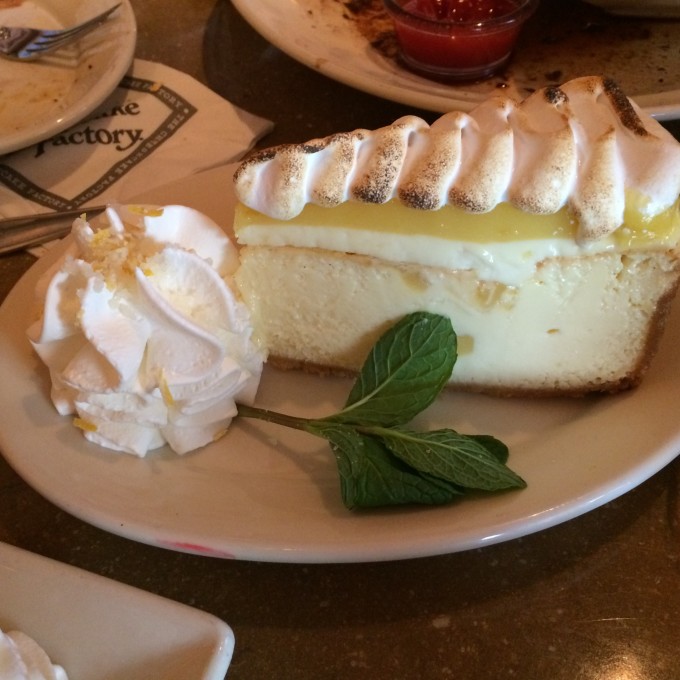 Eat after the 360 much like the Empire State Building since bought a city pass so many places to go much faster skydeck also
overlooks the Chicago near Lake Michigan sky blue ink like a spilled of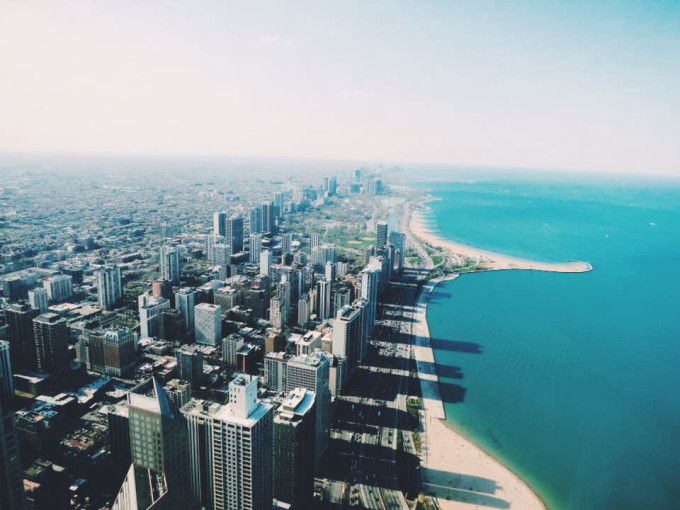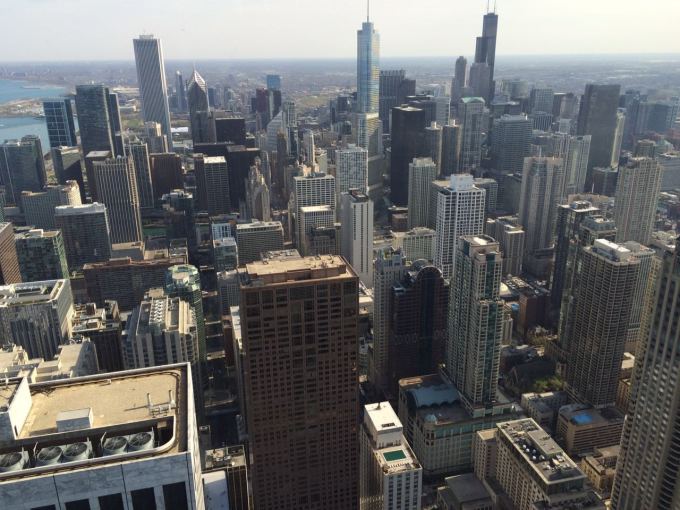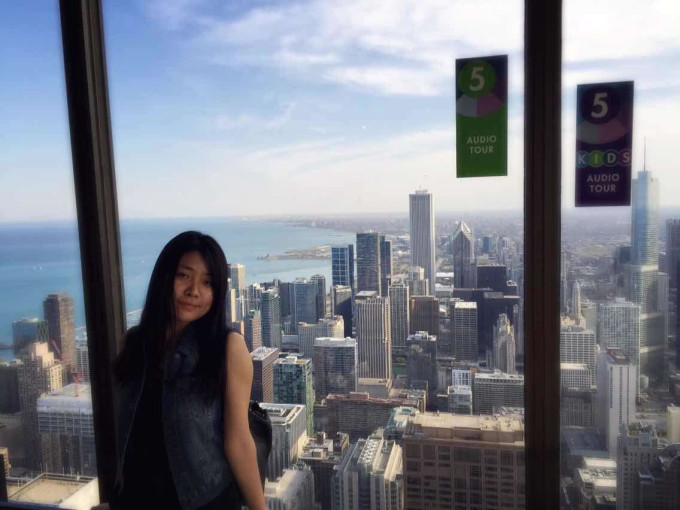 My roommate

After coming down from 360, we went for a walk and went to the Navy Pier. There is a playground with a Ferris wheel. I heard that there will be fireworks and fireworks after mid-May. There is a light romantic atmosphere. Maybe there is a kind of wetness in the air by the lake. Feel but very comfortable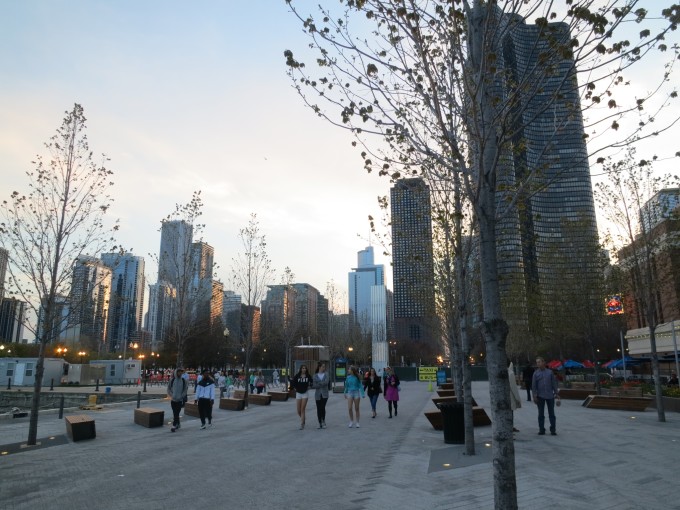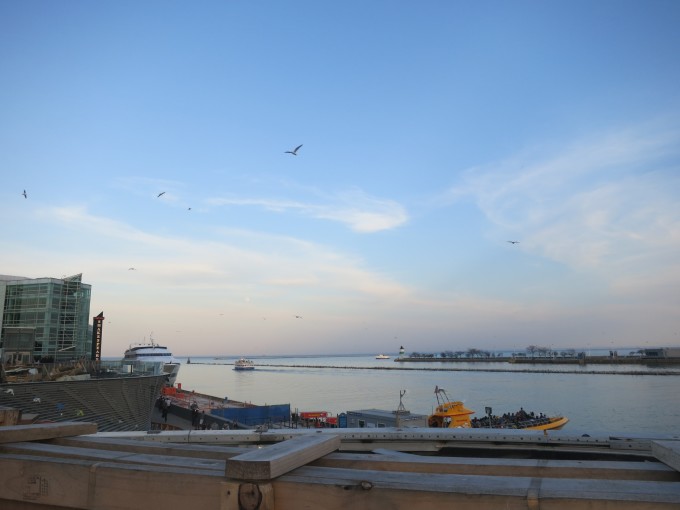 At night, I planned to go to see the musical fountain in Millennium Park, but when I met football, there were activities and the road was closed. It was not seen as eating the legendary popcorn on Michigan Avenue. It was actually quite delicious, but because I had to go in, I couldn't bring food to buy. It's a pity to eat too much popcorn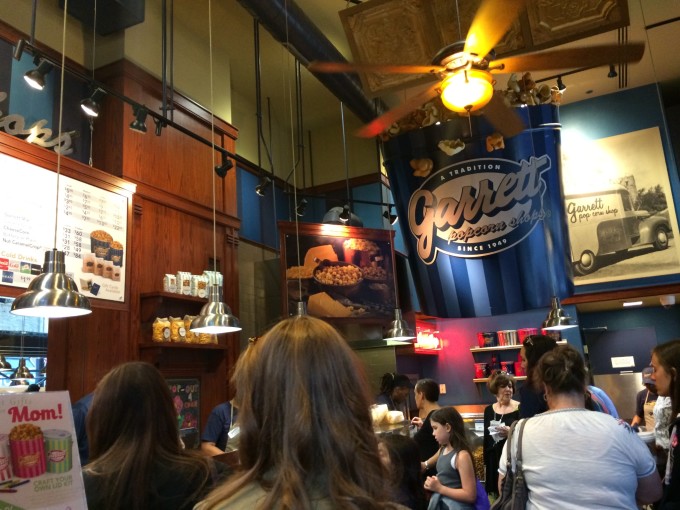 Day 3--Nature Museum-Aquarium-China town-skydeck
Every time I go in the morning to go to the Natural History Museum Natural History Museum would imagine at night like Night at the Museum inside the museum came to life and the things inside like
the aquarium a few minutes walk from the museum to close friends also met people feel this aquarium Walkathon It's still worth a visit. We saw blue lobsters worth US$100,000 and all kinds of weird frogs🐸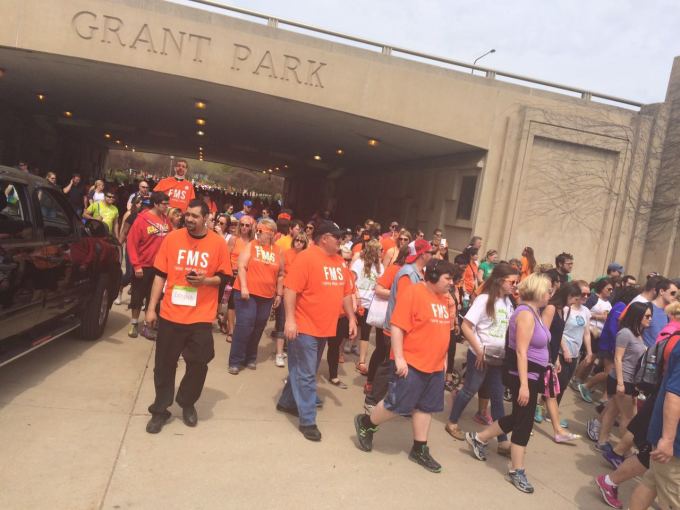 Because China town quite far we hit the car just went to that place to get off the desolate but to go inside
Chicago 's China town planning really good kind of back to China feeling inside Old Sichuan ah old Beijing Ah old Yunnan ah old Shanghai ah variety of old
and finally we went to the old Sichuan beginning hesitate to get in because there are foreigners should not feel authentic but later ate a feeling not bad but quite spicy a foreigner looking at our old What I ordered is probably because he also wants to eat something more local hahaha
Old Sichuan boss is a Hong Kong man his image deeply engraved in my mind that you would like to see him ha ha ha destined us to skydeck is to take his food delivery car was raining very difficult to go to the taxi stopped
Willis Tower It's the coolest place in this itinerary. Willis Tower is the world's third tallest building. There is a transparent glass on the 103rd floor, and the elevator is contracted by us at 9:30. Hahaha I saw a couple on the willis tower just now Two days after the marriage, my roommate helped them take a super beautiful kiss photo haha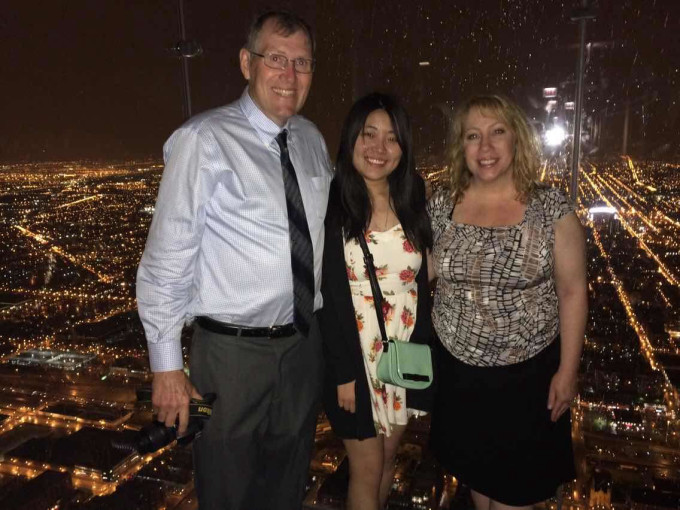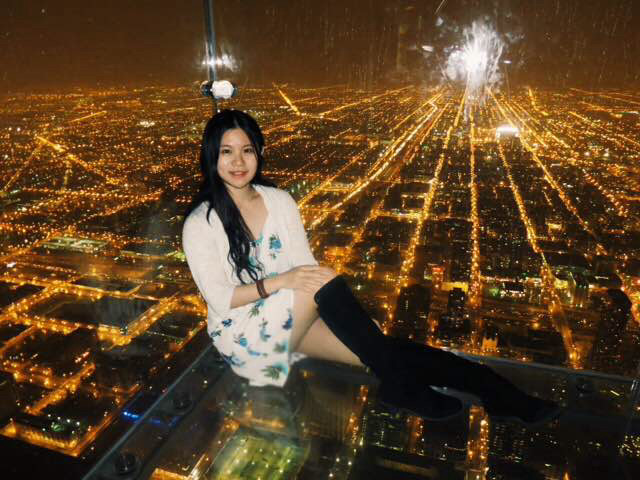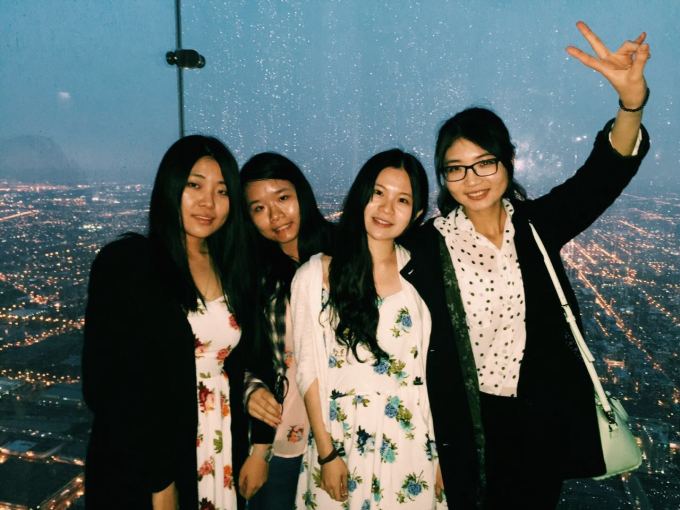 I didn't have enough shopping on the first day and I stayed for shopping on the last day.
Macy happened to have a lot of discounts 25% off. We also ate the thick-bottomed pizza. The decoration is very flavorful and the walls are full of graffiti. In fact, I think a small size is enough. Medium is too big If you have three girls to eat, order pizza first because you have to wait 45 minutes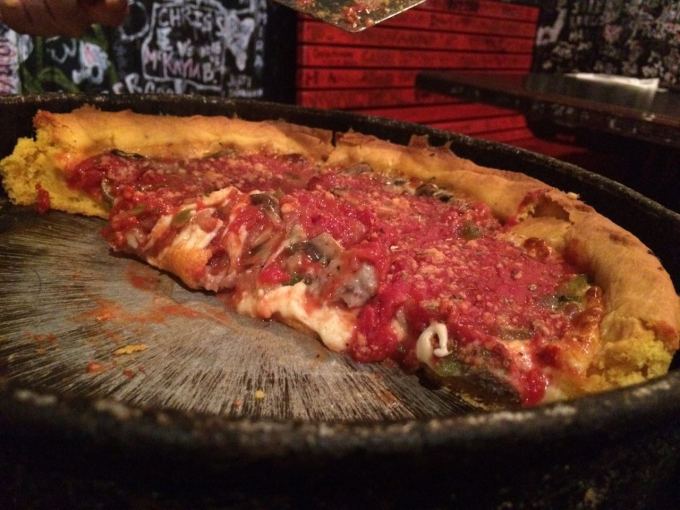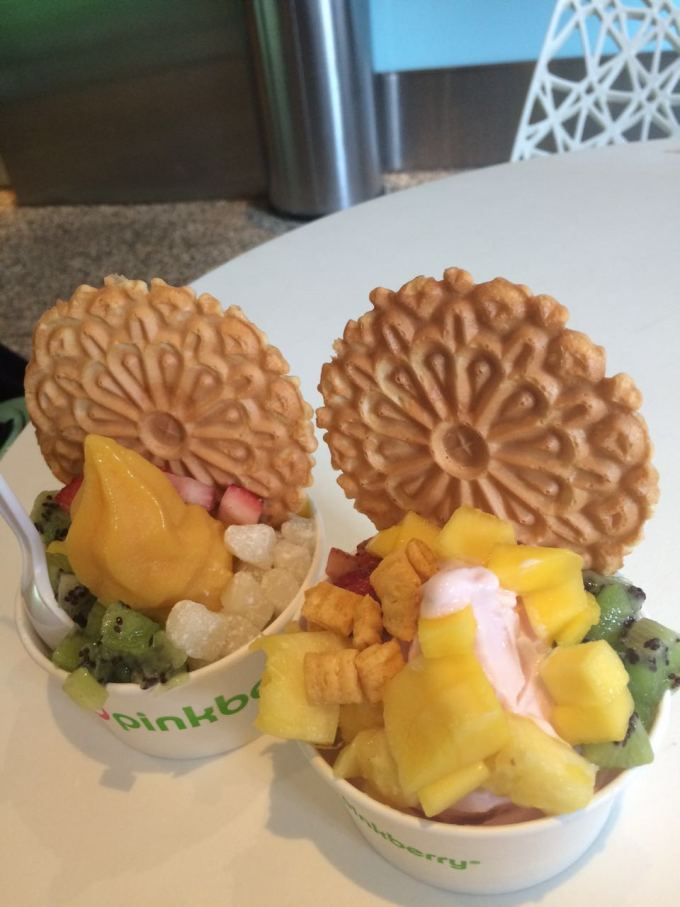 Yogurt on Michigan Avenue
Ending... Come back to summer school!
May you have a wonderful Chicago Travelodge -